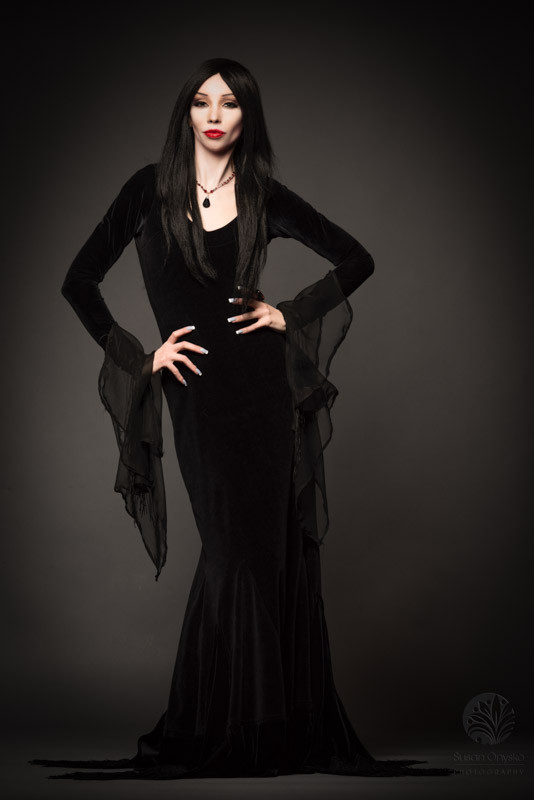 A question that I still get asked a lot "What is cosplay?" and "How do you get all these amazing models to photograph?" Cosplay is basically where a person dons a costume that represents a character from television, movies, anime, video games, and endless other categories. I have even photographed a wonderful Hamilton representing cosplay from the Broadway show. Oftentimes the cosplayers have painstakingly created their entire ensemble by hand.
I attend comic conventions where I set up my studio in one of the large conference rooms that I rent for the weekend. After setting up I scour the convention floor for the most amazing cosplayers and then set up 30-minute appointment slots with them.  I also have some local Cosplayers that I photograph in my own studio and try out new lighting techniques on.
Two local Cosplay models that I photograph, shaunalafatale and LynElíz Bergs, recently had a PJ Q & A where they explain how they got into cosplay, gaming, and anime. They also talk about their favorite cosplayers and photographers (thanks for thinking of me!). These girls epitomize cosplay and why I love to photograph them and their peers. Their enthusiasm for and love of all things cosplay-related is insanely infectious. Their passion and creativity for the craft of cosplay is exemplary. In a world where it sometimes seems that a culture of negativity and a doomsday prevails, it is wonderful to escape into their world and see some light and happiness.
The video can be found here: Yamino Cosplay Live. Check it out!