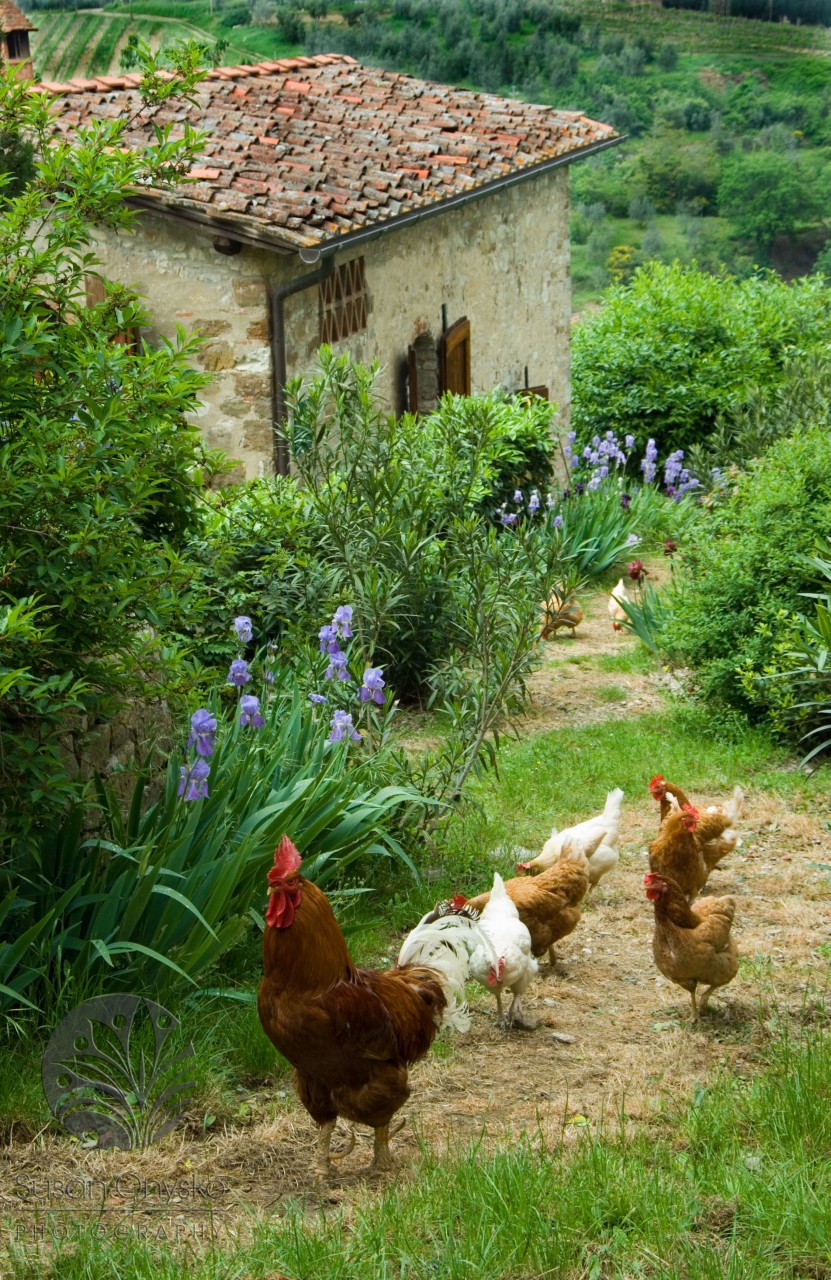 Always call the creatures…
I have always and will always love Italy.  It might be the food and wine, but I don't think so – it is such a photogenic country in all forms.  Great landscapes, the people are amazing, and Venice… what more could you say about Venice.  If you have been there then you know that it is unreal.  I have been there several times for photography and several times for family vacations.  One of my favorite things to do there is to just explore the little villages and capture daily life.
On a village stop in 2006 I saw this amazing little farmhouse with a winding path leading up to it.  I took a few shots of the scene and noticed the purple flowers lining the path.  I thought it was a nice scene but it just needed something more.  Then I heard the clucking and saw the little chicken heads bobbing up and down.  I waited and waited, but they didn't move.  Finally, having absolutely no shame I started calling out to them… "here chickie, chickie, chickie, here chickie, chickie, chickie" while intermixing kissing and clucking noises.  You laugh (as did many bystanders), but it worked.  Not only did they come up the path, but also the rooster was in the lead.  What more could you ask for?  Well a little more separation between the chickens would have been nice I admit, but I wasn't going to push my luck.
I honestly don't remember if Aperture was even around then – it's doubtful.   Somewhere, somehow, most likely in Photoshop I adjusted levels, white balance, cropped a small amount, sharpened, cloned out some telephone wires, burned some brighter trees down and darkened the corners.
Photo Info: Nikon D2X, ISO 400, Unknown lens (it's a pretty old photo, but I would think it was maybe a 28-200ish zoom most likely) at 42mm, f/7.1, 1/80.