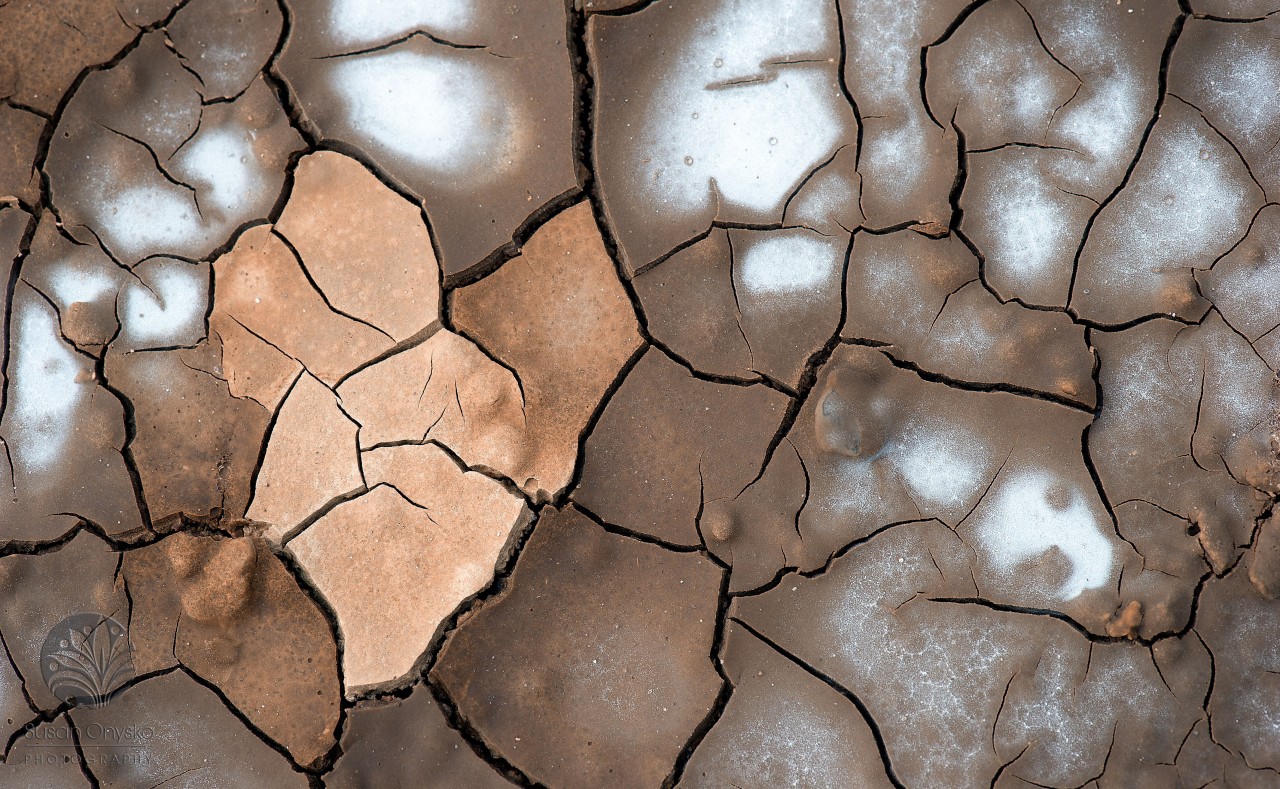 In 2010 I went on my first landscape workshop with Varina and Jay Patel to Death Valley.  I have always been very intimidated when it comes to landscapes/nature photography, finding it very overwhelming.  It is usually about the big scene and for me that is a challenge, especially when it comes to finding a unique interpretation of it.  The thing I love about the Patel's photography is that their compositions are simple, clean, and amazingly effective.  When looking at their photos your eye (even in a big scene) goes exactly to where they want.
I have always loved looking at photos taken with macro lenses and right before this trip had purchased my first one.  We were out mid-day with an overcast sky and started finding shapes in mud cracks.  It reminded me of being a kid and searching for cloud animals.  Our group found everything from bucking broncos, geometric patterns, and my favorite, hearts.  It was something for me that I never thought I would feel on a landscape workshop…FUN!
I adjusted levels and white balance and sharpened in Aperture.  In Photoshop I cloned a few spots and used a filter in Nik Color Efex that put a little bit of a pink tone into the heart.
Photo Info:  Nikon D3S, 105mm macro, f/11, 1/160.