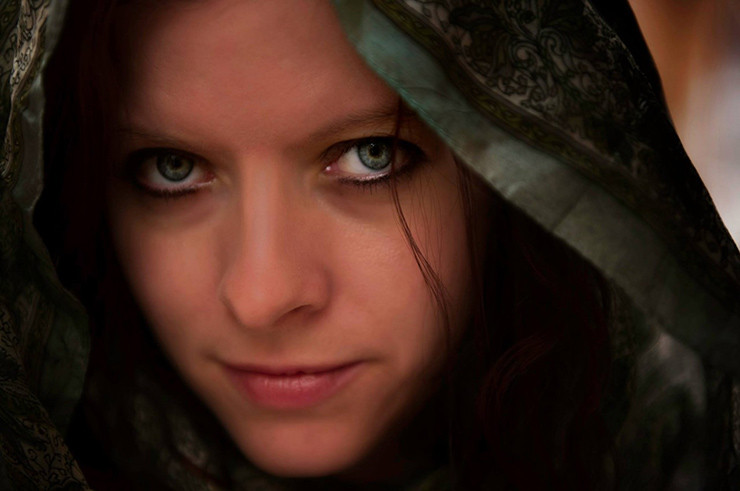 Susan Onysko is a travel photographer who has devoted the last decade to the art of capturing evocative stories from some of the most remote and extreme locations of our world. In places like Bhutan, Mongolia, New Zealand, Morocco, Patagonia, Death Valley, Alaska, Cuba, India, Thailand, Cambodia, Antarctica, Tibet, Scotland, The Galapagos, Vietnam, Myanmar, and Turkey, Susan has an eye for unexpected images that evoke that locale's purest essence. Because she quietly positions herself to convey a relatable moment that unites us in our similarities, her well-rounded, professional work has garnered numerous awards and exhibits and has been featured in Popular Photography Magazine and Photo District News.
The Patience of a Mother of Four
To Susan, people are the best representatives of a location; and their exotic, rugged, or smiling faces are the first to flash through the memories of her trips. Catching people in an unguarded state requires patience—something she has acquired an abundance of as a mother of four. To enable the most genuine connections, Susan often takes in her subjects from a distance with a long lens. In locales where there are few people to photograph, she has reflected seemingly human emotions in wildlife, such as love, bliss, and playfulness.
Always a Girl Scout
Susan's consummate preparedness to seize once-in-lifetime moments is evident in her images. Because she was ready with the right equipment for the conditions, just minutes into the shoot, she was able to capture a magical brief encounter between a mother and baby snow monkey in Japan that was chosen as a runner up in PDN's The Great Outdoors Contest alongside photographers from National Geographic. Susan's easy-going nature is perfectly suited to long travel expeditions and making the most of unplanned opportunities. With the luck of being unaffected by jet lag and the ability to schedule playdates from Machu Picchu or tote her family along for adventures, she has proven that she's up for anything.
Unbridled Creativity
Starting her career in the age of digital photography and Photoshop provides Susan with endless tools for editing images to convey the intended mood. She's sought out training and mentors in various disciplines of photography who aren't limited by technical "rules" and who also put their souls and painstaking attention to detail into creating something not seen before.
Contact Susan to order prints, exhibit her work, or book her for a travel shoot.
Susan's photographs have been selected for display at the following locations:
Municipal Heritage Museum of Malaga
Chagrin Arts
Joseph Saxton Gallery
Hudson Fine Art
The Cleveland Institute of Music
Cuyahoga Valley Art Center
The Beck Center for the Arts
The Moos Gallery at WRA
The Butler Institute of American Art
Akron-Canton Airport
Cleveland Hopkins International Airport