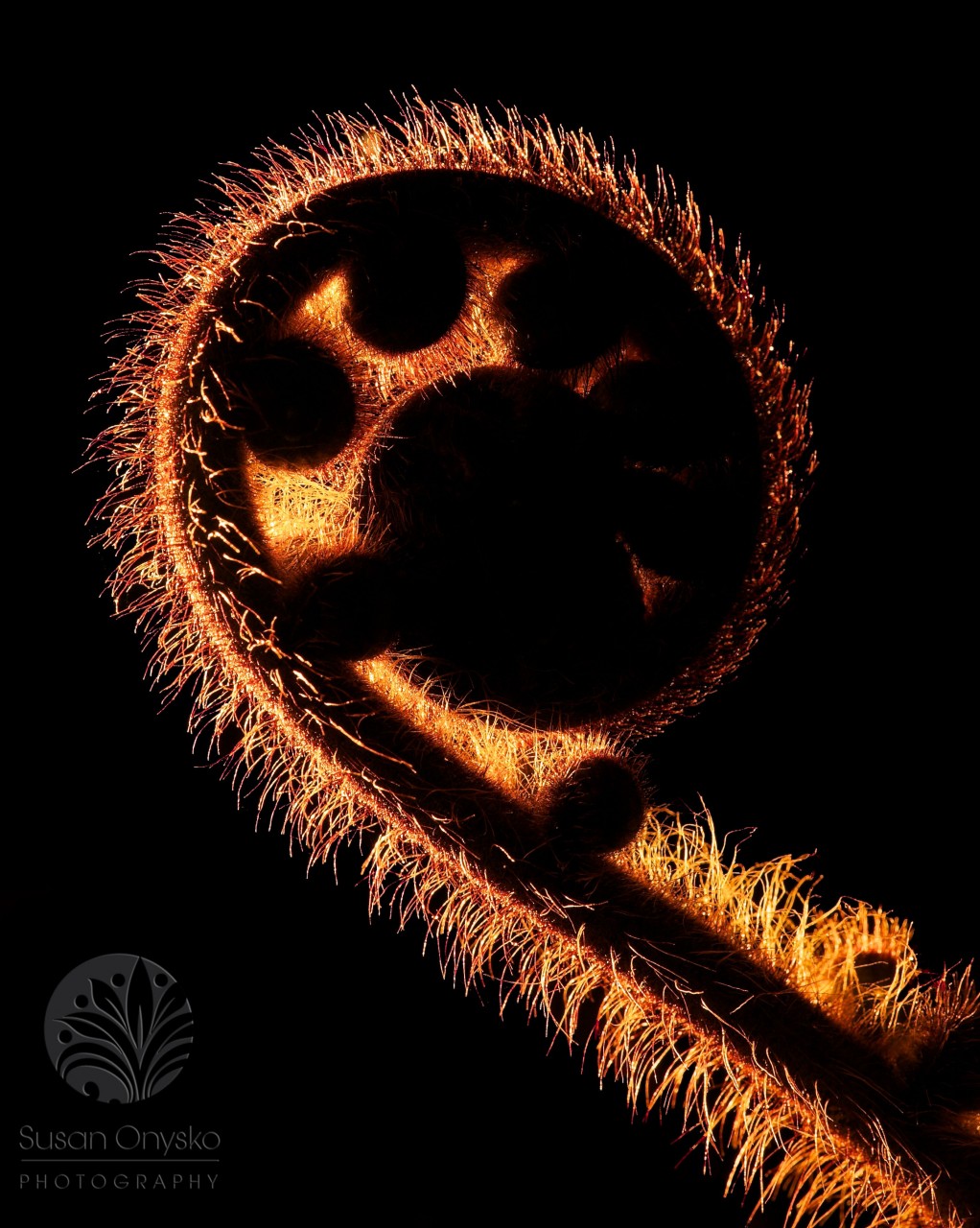 I never know what to do in a forest…
I like to photograph people.  Everyone is such an individual.  Whether it be a twinkle in the eye of an old man or the shy smile of a little girl, both melt my heart equally.  I always want to capture that so others may see and enjoy the special qualities of those people.  That being said, when I go out to shoot a landscape I want to be as excited about that as I am for people.  In the past I used to struggle with what to shoot, how to make it stand out, and how to make it interesting for the viewer and myself.
On a trip to New Zealand in 2010 with Photo Quest Adventures, things finally started to click for me (no pun intended).  I like drama, not in real life but definitely in a photograph.  I used my macro lens to try to capture a fiddlehead fern.  I loved the shape and fuzziness factor of it.  I tried many shots without flash and it was just an ugly blob in a sea of green, most definitely not interesting to anyone.  I thought that if I added flash to backlight the fuzzy factor that would definitely add some interest.  I was on a tripod (a rarity for me) with a cable release and an SU-800 mounted to the hot shoe of my camera.  I held a snooted flash with an orange gel off to the back right of the fern.  I played with the angle of the flash and the amount and then reduced the overall exposure to make the fiddlehead pop off of a black background.
In post I adjusted levels, cropped slightly, sharpened in Aperture, and cloned out a small amount of lens flare in the bottom left corner of the image in Photoshop.  By changing my angle slightly I was able to capture the second image with the same settings.  In post on the second image I also cloned one tiny line of flare that I felt took away from the overall image.
Photo Info (Darker Version):  Nikon D3S, 105mm macro, f/16, 1/250.
Photo Info (Lighter Version):  Nikon D3S, 105mm macro, f/16, 1/250.