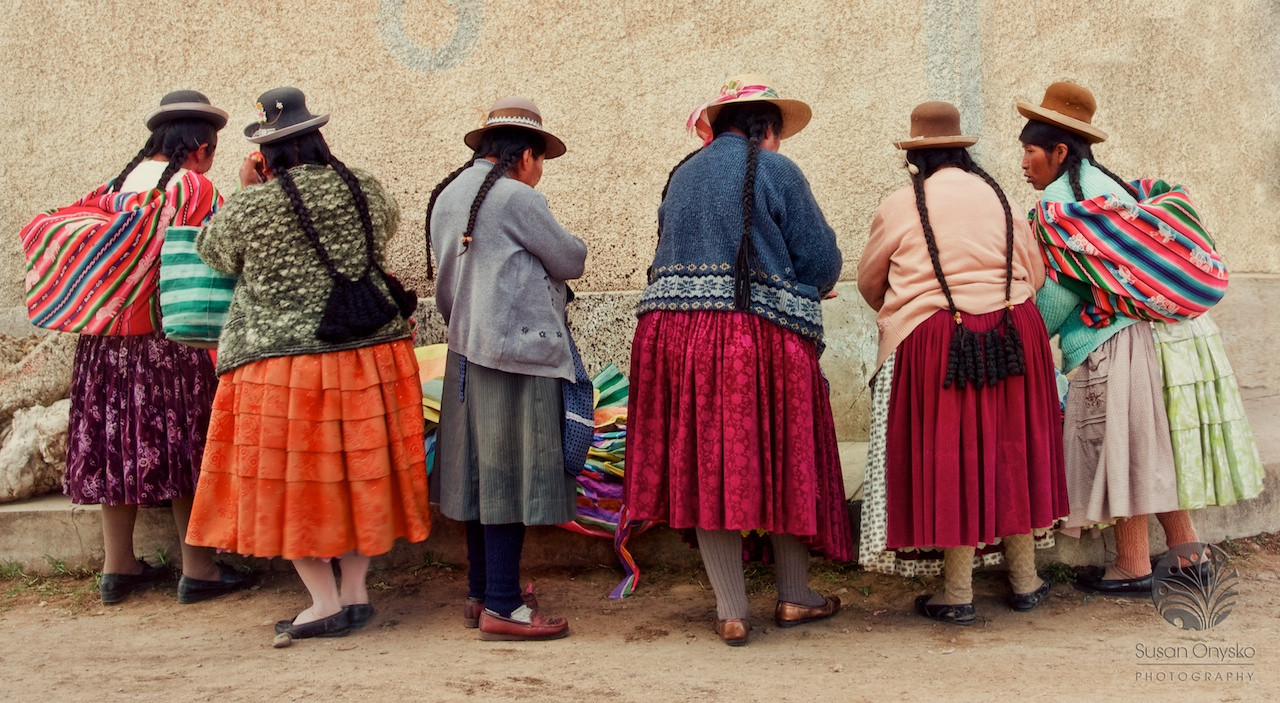 People have always been my favorite subjects to photograph. They can be young, old, attractive, or covered in lines and wrinkles. To me, it's all good. Connecting with a person to catch that fleeting smile, candid laugh, or quiet moment provides me more variety than any landscape, cityscape, or wildlife situation ever could. At times I find that it is unnecessary to even see a person's face or eyes to capture an interesting photo of them.
Recently in Peru I was in a small town named Vilque during their weekly market. In Vilque, tourists are a rarity. To minimize my presence I used a newly purchased camera that is slowly weaving its way into my heart: the Nikon Df. Both my back and neck adore it's light weight. It is so small and old-school looking that it is virtually impossible to intimidate anyone while using it.
I watched as a group of women shopped for woven goods and alpaca fur. A corner opposite them provided an ideal observation point for me while they talked on phones, twirled their skirts, and chatted with one another as I photographed them from behind. I loved their braided hair, hats, and the different colored skirts, sweaters, stockings, and shoes that they wore.
I loved the pattern of the women and their dresses, but wanted something to stand out as the subject to provide a place for the eye to land and rest. I was hoping that one woman would eventually turn so that I could get a profile shot. Having a bit of patience paid off and I was able to capture the moment when it happened and provide the interruption of the pattern that I was looking for. For me it was the most interesting photo that could be taken at that location. Imagine how much the absence of their braided hair would have changed the image.
In travel photography you are oftentimes in a location for only a short time with little or no opportunity for re-shoots. Arriving during a weekly market is something that is generally stumbled upon rather than a pre-planned event. It is a necessity to make the best of any situation that you find yourself in. I will always love beautiful portraits, but there is definitely a time and place for booty/back shots!