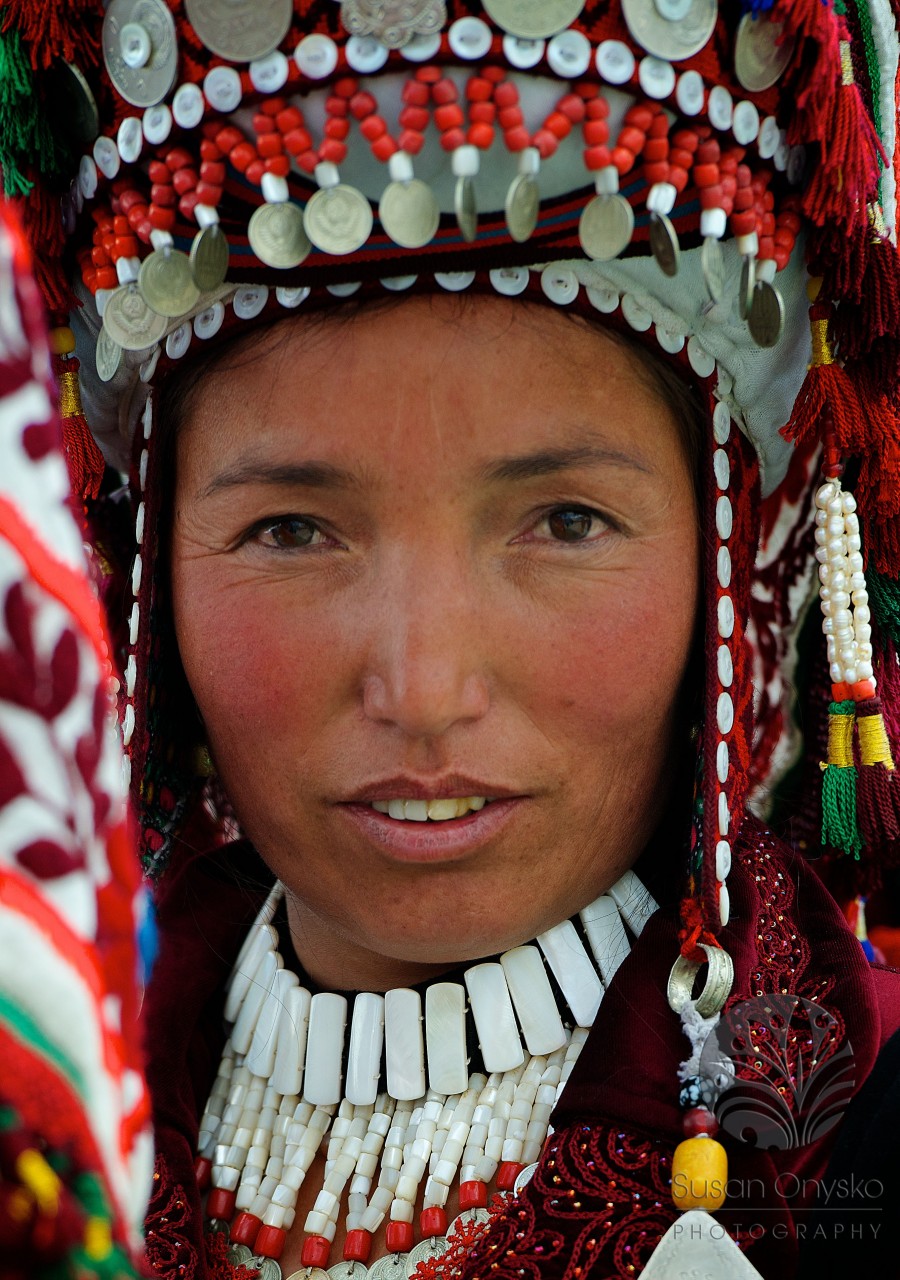 Faces that stay with you…
I was fortunate enough to be in Western China during a Kyrgi Festival last summer. The locals were of course present, but many others crossed the border from Kyrgyzstan to attend. Being one of only a handful of Westerners to visit the region, the people attending the festival were both eager and happy to be photographed. I was in my glory as I find people's faces in that area of the world absolutely unreal.
I could have spent days photographing everyone there, however we only had a few hours between the notoriously difficult photography hours of 10 am and 3 pm. I guess if you are having a festival, being courteous to visiting photographers and starting the party at 6 am is probably asking for too much. I needed a game plan. I could have used on-camera flash to compensate for the grueling midday sun, but I didn't want photos with that flashed/flat look. Off camera flash was an option, but interrupting people and continuously sticking my arm out with a flash seemed pretty rude. I like to be a bit less conspicuous. The day was mostly sunny, but every now and then some clouds would roll in. I decided that patience was the key and bided my time with a bit of people watching, opportunistically taking my photos when the clouds transformed the sunlight into a giant soft-box!
These beautifully clothed women were lined up in a row singing with their backs to me. Being foreigners we had access to go anywhere, so I could have walked around to the front to get my shots. If I did that, however, they would either be singing with their mouths open or posing for the over-abundance of Chinese media organizations. I really wanted to capture a more meaningful moment than that, so I waited and watched. At times, the women would turn around to either search the crowd behind me or simply relax for a brief moment. Whatever the reason, the expressions were much better away from all of the action.
After a while I picked out a few of my favorite faces and just stood ready for when they turned around. This exotic, beautiful woman was my favorite. Her features were breathtaking as was her honest, open expression. She reminded me of Native Americans or even Mongolians. She was simply unreal. She made eye contact with me and was unbothered as I captured several frames of her.
In Aperture I cropped and adjusted levels, highlights, sharpened, and added a vignette. In Photoshop I added an Exposure 4 Kodak Kodachrome 25 (sharp) filter and reduced the opacity of it. I liked the way the Kodak filter made the colors in the photo pop and how it also added a little more texture to her face.
Photo Info: Nikon D800E, 70-200 at 200mm, ISO 320, f/5.6, 1/640, -.67ev.