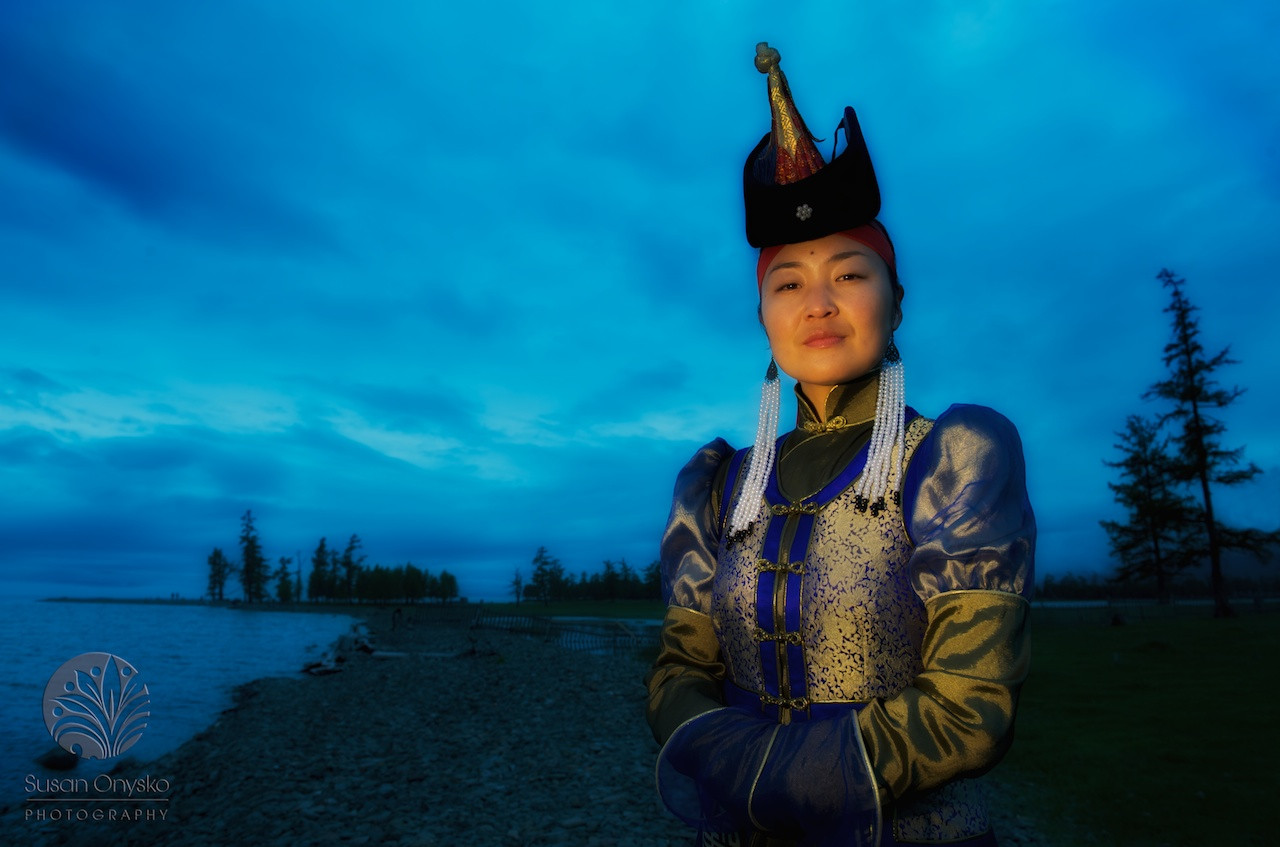 I learned an amazing way to make moody portraits from Tom Bol on a Photo Quest Adventure trip to Mongolia in 2009.  This technique works on those grey, dreary, and cloudy Ohio winter days.  Since today happens to be one of those typical days, it seemed to be a perfect time to share it with everyone.
Start by finding a willing subject that would be enhanced by a dramatic setting. I am doubtful if I would try this on a young child but rules are meant to be broken, right?   Locate a great background outside that compliments said person.  Set your camera's white balance to tungsten.  I am a Nikon person so I use a Nikon Speedlight with the orange filter that is included with the Speedlight and a SU-800 Nikon Wireless Speedlight Commander.   I know that Canon has a similar flash/filter/wireless commander, but am unfamiliar with their model numbers.   Hold the flash with the orange gel on it off camera angled toward your subject.  This will add a nice, warm glow to them.  With the white balance in your camera set to tungsten the background will have a blue moody feel to it.
This was the first photo that I shot using this technique.  It definitely is not my last!   The woman in the photo was a singer at one of the camps that we stayed at.  When composing a photo it is important to remember to focus on the little details.  We get so excited in the moment and overwhelmed by all of the technical aspects that we often forget about those little things.  While taking the photo always try to look around the edges of the frame for things that distract from or add to the image.   In this case I loved the tree angled in the back right of the photo and the way it mimicked the tilt of her hat.   I made sure that it was included in the photo.  By adding that tree it also gave the image a greater sense of depth.  Use your hand to judge- do you like it better with or without the tree?
I adjusted levels and sharpened in Aperture, fixed a few dust spots in PS, darkened the corners, and used Nik Color Efex Glamour Glow.
Photo Info:  Nikon D3, 24-70mm (shot at 24mm), ISO 100, f/5.6, 1/640, -.67EV.