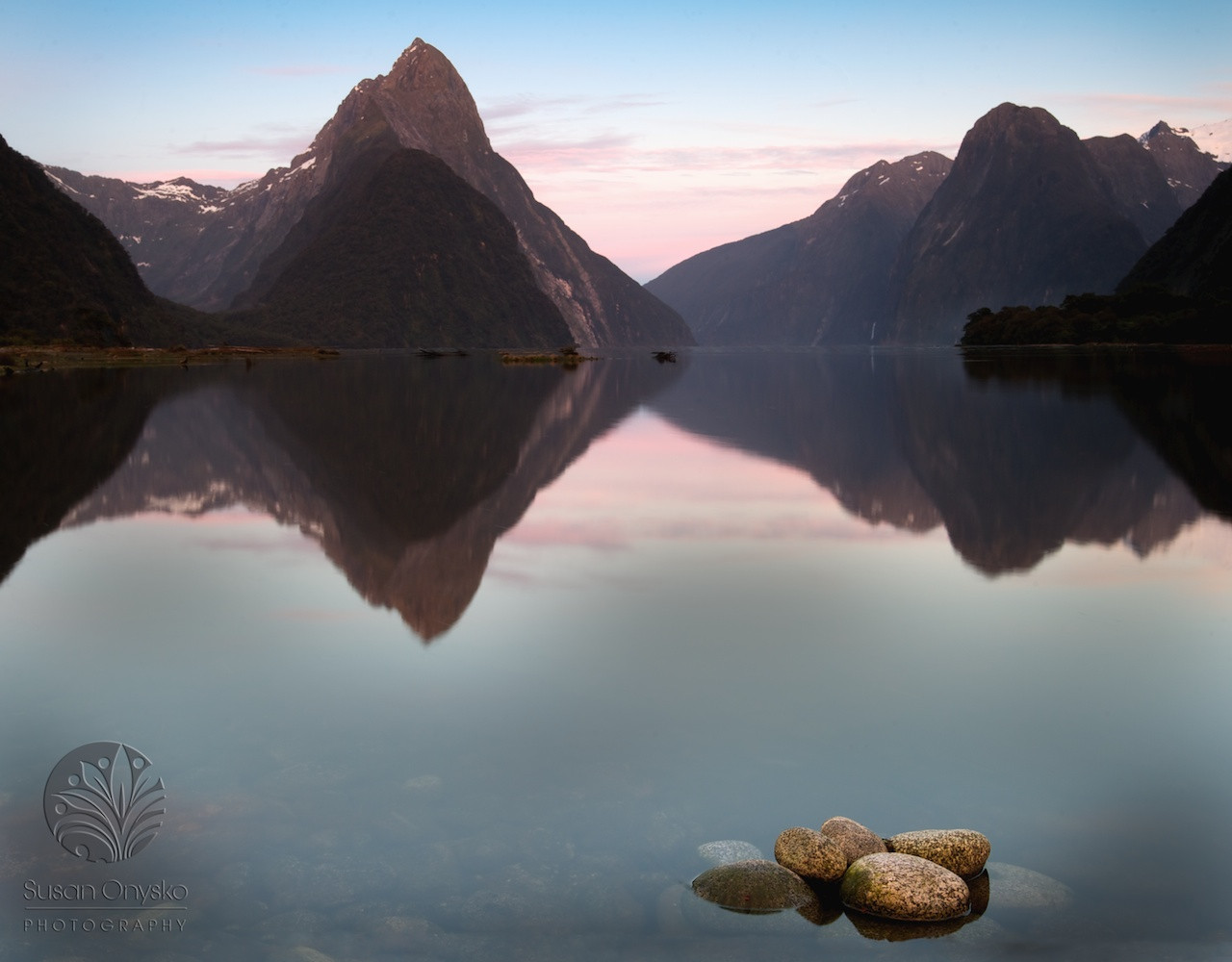 Bugs, bugs and more bugs….
I was in South Island, New Zealand in 2010 with Photo Quest Adventures and the wonderful Tom Bol.  I am not normally drawn to landscapes and nature photography but this trip had piqued my interest with its variety of shooting options in the country.  We were out on the water shooting dolphins (some people were even brave enough to swim with dolphins) and crazy looking Albatross, heli-hiking on Fox Glacier and shooting beautiful turquoise lakes with snow capped mountains behind them.  Locals (called Kiwi) were unbelievably friendly, kind and very adventurous.
We visited Mt. Cook early one morning and were told not to get our hopes up – most of the time conditions were poor for photography.  It was usually too rainy, foggy, etc. to get anything great.  We got extremely lucky because it was beautiful, except for the bugs.  I can't even begin to describe how bad the bugs (little gnats) were.  They were absolutely everywhere!  I was covered from head to toe but for my eyes, to keep them away.  Many people were chased out but I stuck it out and was rewarded with this photo, one of my favorites from the trip.
The camera was on a tripod, which is extremely rare for me.  It was quite a sight to see me trying to set up :).  I also used a cable release.  I straightened and cropped the photo in Aperture along with adjusting levels and white balance.  Using Nik Color Efex, I added a graduated filter to add some blue to the sky.  I cloned out a white horizon line under the mountains and about a bazillion bugs that no matter how much I swatted off the front of the lens, kept coming back.  Once I had straightened the photo I felt that the rocks were too close to the bottom edge of the image so I cloned in some more rocks/water to the bottom.  I also darkened the edges of the photo.
Photo Info: Nikon D3S, 16-35mm (shot at 29mm), ISO 200, F/16, 2.5sec.