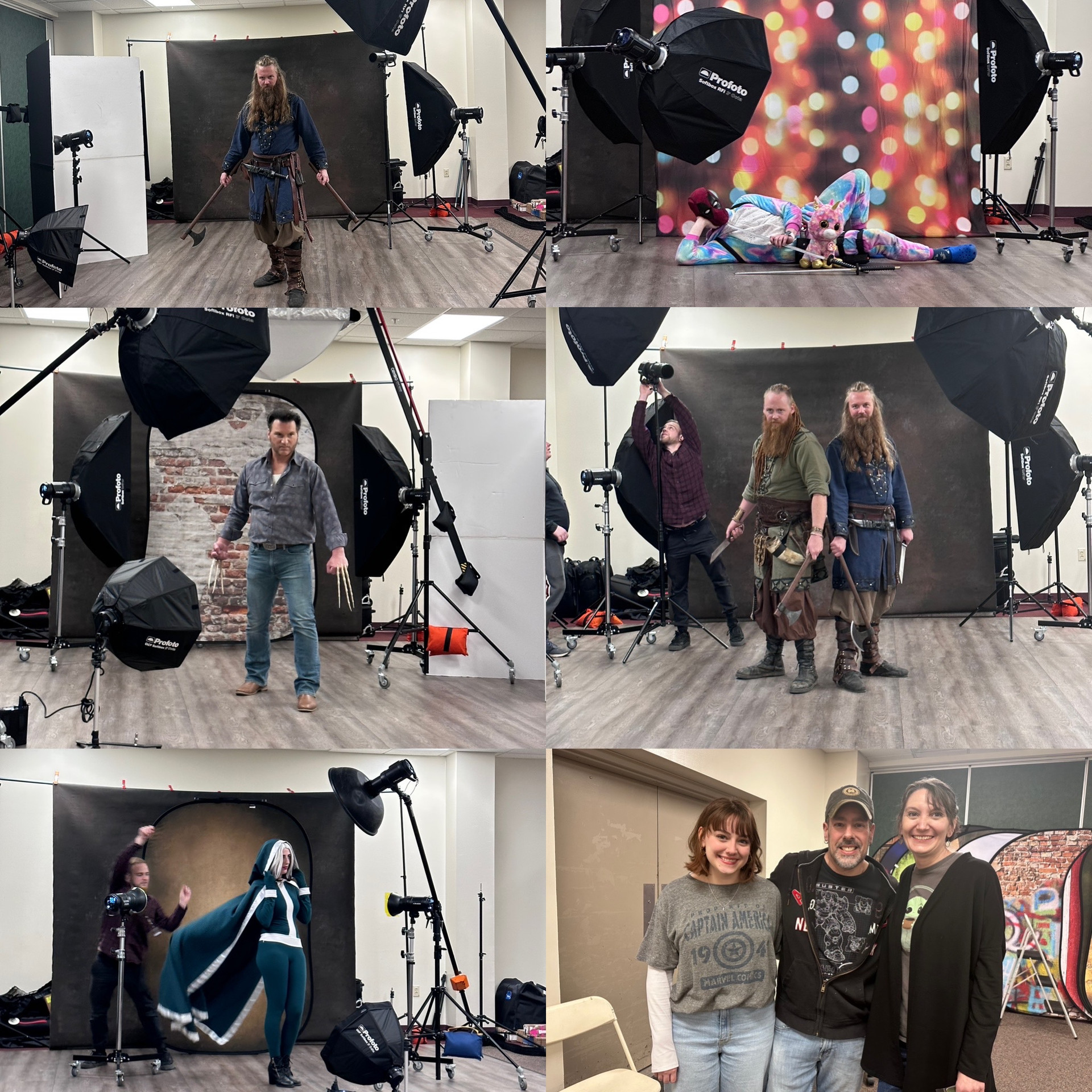 Vermont Sci-Fi & Fantasy Expo Day One Recap (Part Two)
In the afternoon we photographed Rogue, Deadpool, Wolverine and the Viking Brothers!
I also love when cosplayers come back in street clothes after being photographed to visit. The two on the bottom right photo are Doctor Doom and Alien from earlier in the day.
Their wonderful handler is on the far left of the photo.
Can you believe we are on State Number 25! We are in Room C at Vermont Sci-fi & Fantasy Expo at the Champlain Valley Expo.
Vermont Sci-Fi & Fantasy Expo
Champlain Valley Expo
105 Pearl St.
Essex Junction, VT 05452
Sunday April 30 10-6
#susanonyskophotography #cosplay50 #roomsetup #vtgatherings #champlainvalleyexpo #vermontscifiandfantasy #vermontscifiandfantasyexpo #bts #behindthescenes #roguecosplay #deadpoolcosplay, #wolverinecosplay #vikingcosplay #wolverine #rogue #deadpool #viking