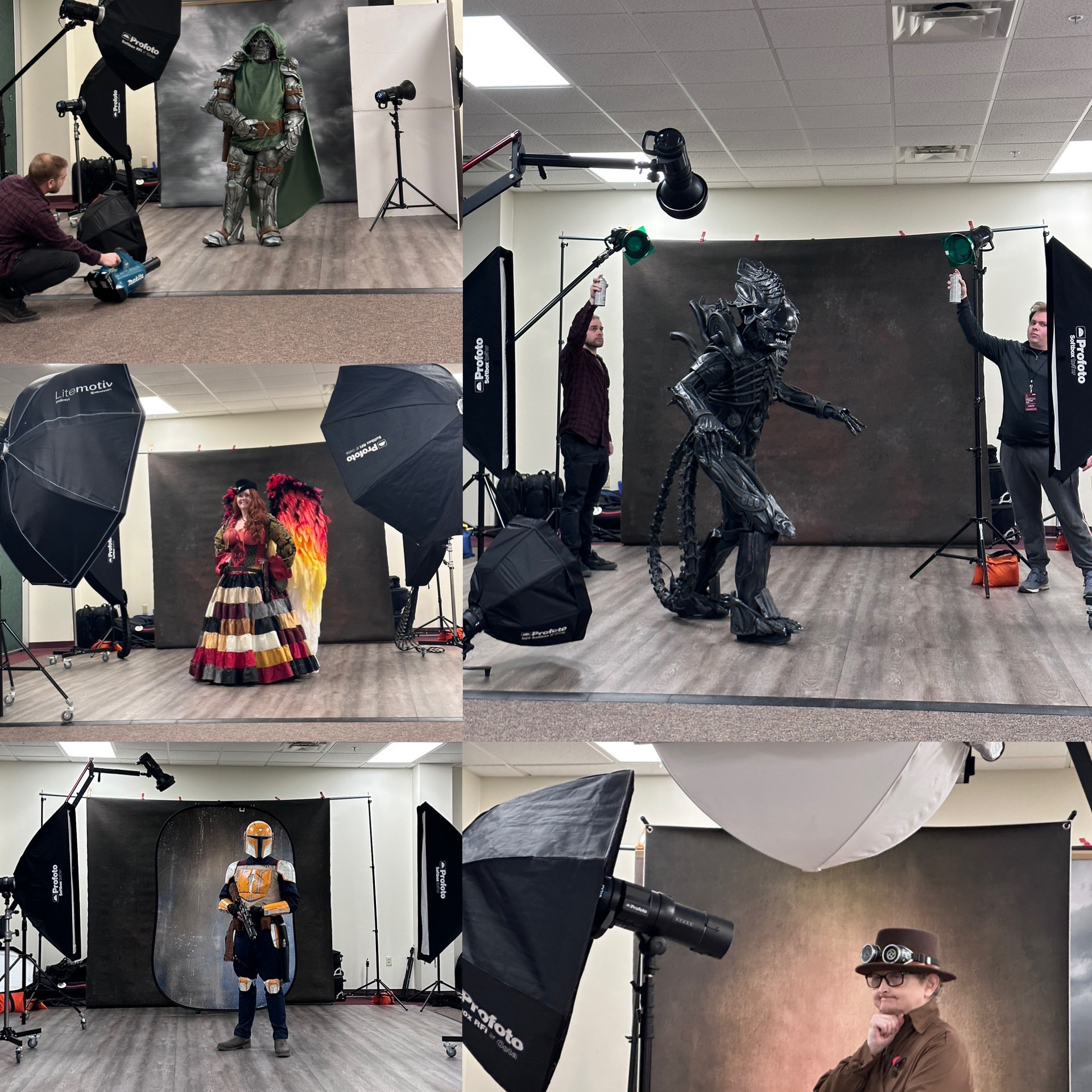 Vermont Sci-Fi & Fantasy Expo Day One Recap (Part One)
After Fat Thor and our first Viking of the day we continued to have a blast here! We photographed Doctor Doom From Fantastic Four, Alien, The Phoenix an Original Character, a Custom Mandolorian, and a Steampunk Character.
Can you believe we are on State Number 25! We are in Room C at Vermont Sci-fi & Fantasy Expo at the Champlain Valley Expo.
Vermont Sci-Fi & Fantasy Expo
Champlain Valley Expo
105 Pearl St.
Essex Junction, VT 05452
Sunday April 30 10-6
#susanonyskophotography #cosplay50 #roomsetup #vtgatherings #champlainvalleyexpo #vermontscifiandfantasy #vermontscifiandfantasyexpo #bts #behindthescenes #doctordoomcosplay #aliencosplay #steampunnkcosplay #phoenixcosplay #mandorliancosplay