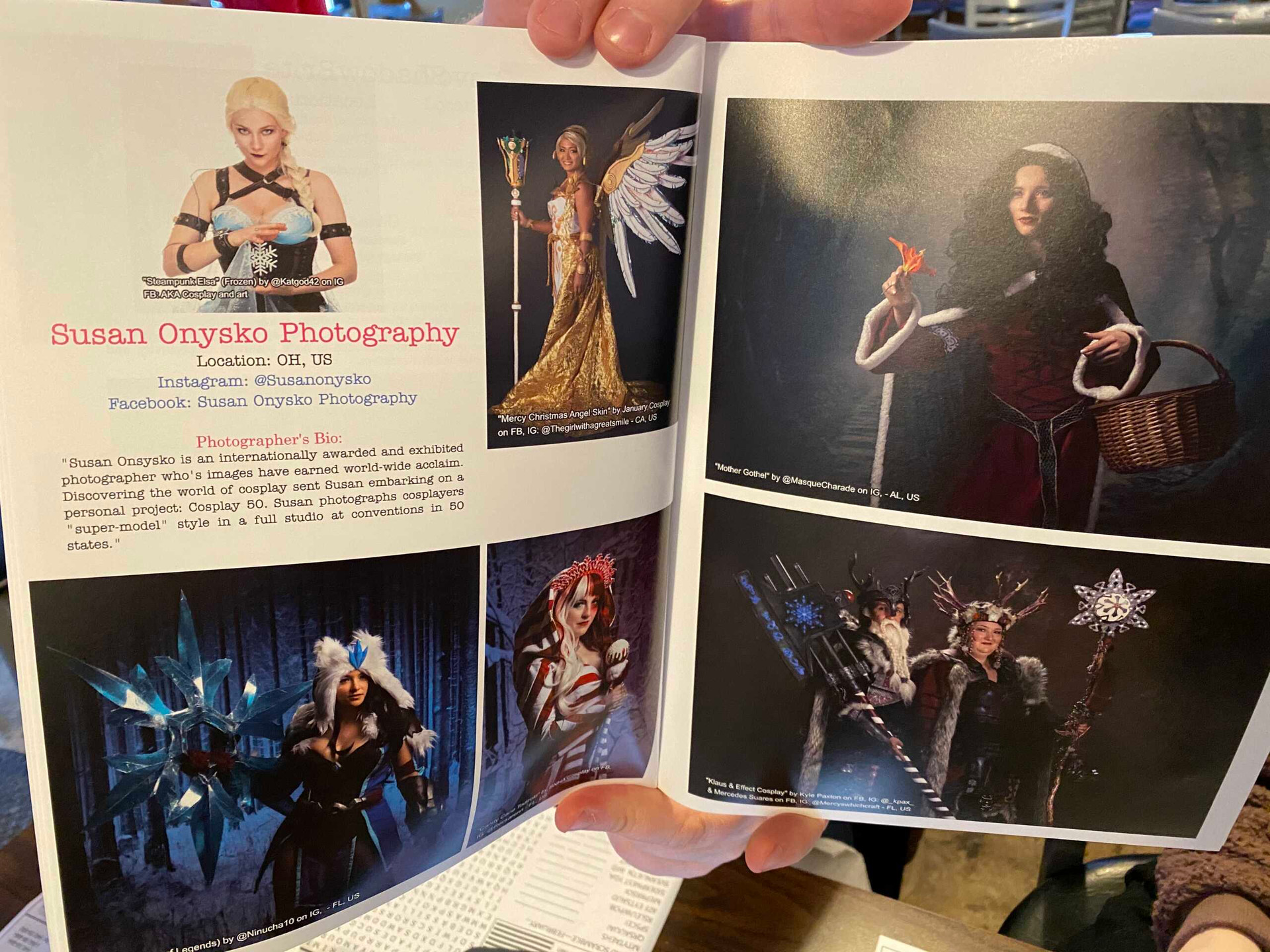 It has been a busy few months and now with a bit of time at home I would like to share that we had some amazing cosplayers appear in the January/February Issue of CosplayZine magazine. CosplayZine features cosplayers and cosplay photographers from around the world and we were thrilled to be a part of it! The issue can be purchased here https://www.blurb.com/b/9928140-cosplayzine-jan-feb-2020. Cosplayers in the issue include-
Klaus and Effect , Holiday Matsuri 2019, _kpaxx_ and mercyswhichcraft on Instagram and Kyle Paxton and Mercedes Suarez on Facebook. (many apologies to you both for the typo in the magazine!)
Steampunk Elsa (Frozen), Wizard World New Orleans 2017, @katgod42 on Instagram and AKA Cosplay and Art on Facebook.
Mercy Christmas Angel Skin, Holiday Matsuri 2019, thegirlwiththegreatsmile on Instagram and January Cosplay on Facebook.
Candy Cane Todiroki from BNHA, reckarenn on Instagram.
Mother Gothel, masquecharade on Instagram.
Sivir from League of Legends, ninachu10 on Instagram.
Thanks to you all!