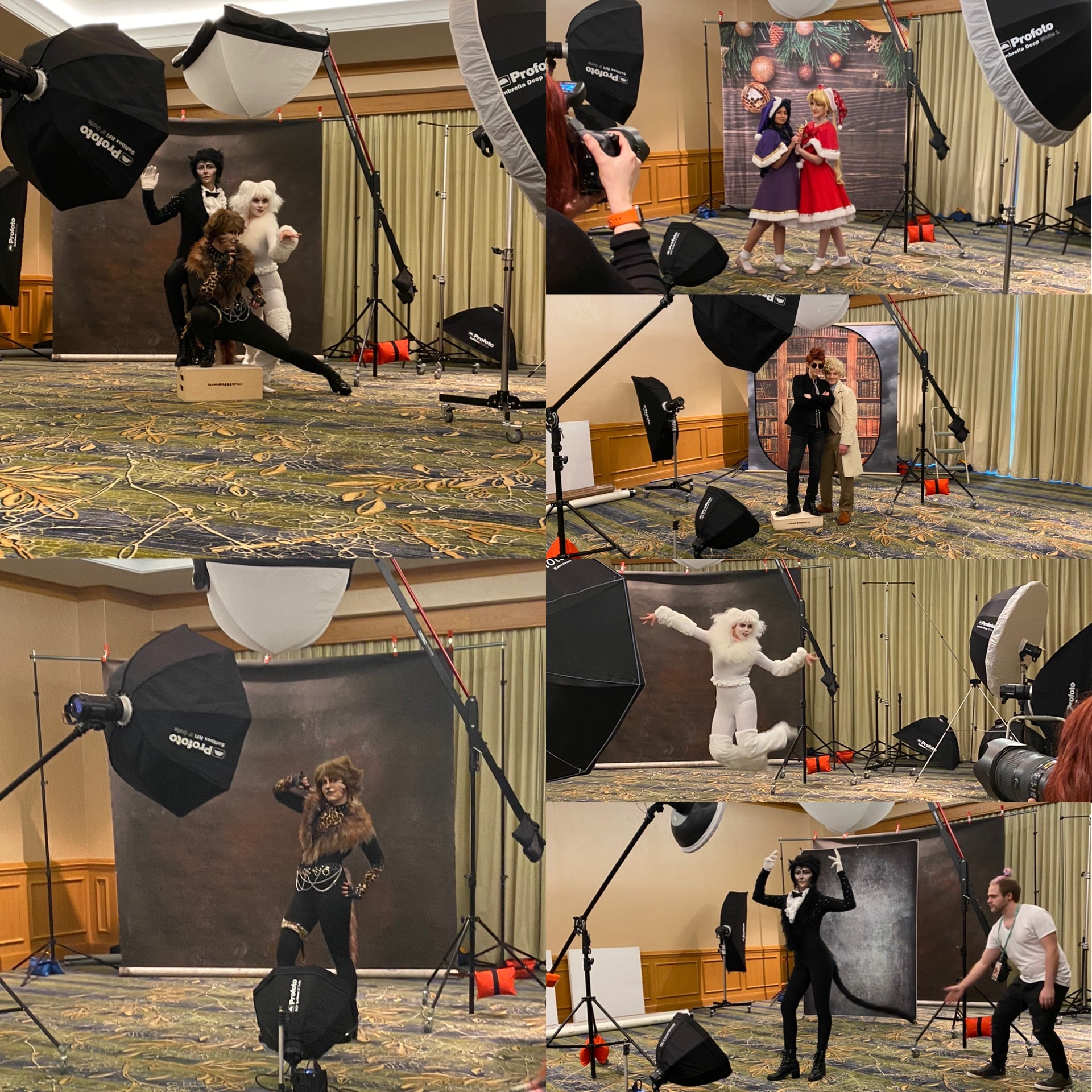 Holiday Matsuri Day One Recap (Part Two)
We also photographed some wonderful groups today! From Cats we photographed The Magical Mister Mistoffolees, Victoria, and Rum Tum Tugger. We photographed Crowley and Aziraphale from Good Omens, Usagi Sailor Moon and Luna Sailor Moon Holiday Cosplays.
We are located in the North Tower, Second Floor, Key Biscayne Room and will be handing out Golden Tickets for free 30 min photo shoots to amazing cosplayers all weekend.