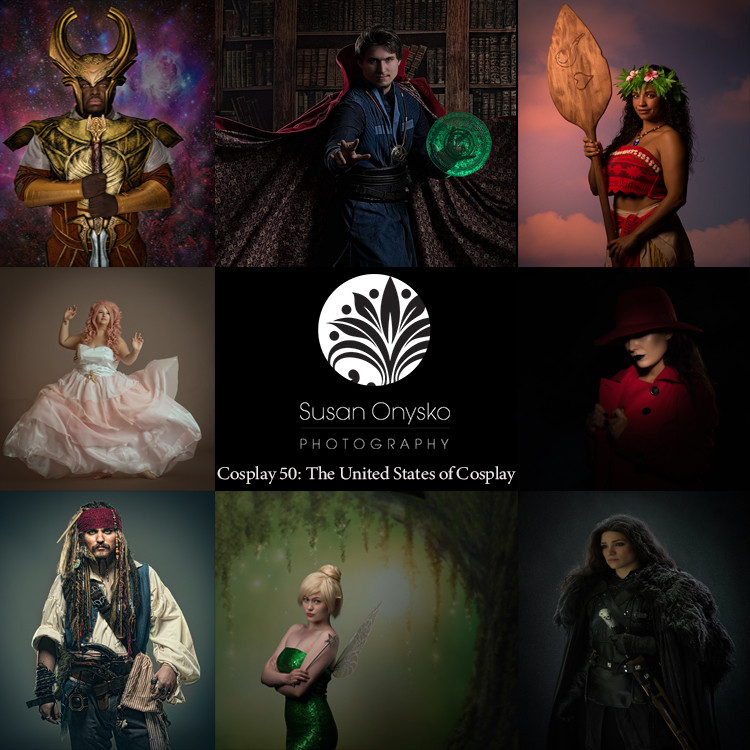 Presentation at Westbridge Camera Club…
I am so excited to be heading to Columbus next week to chat about the Cosplay 50 Project with the Westbridge Camera Club. Thanks goes out to my travel photo friend Roberta for the invite! Details below.
The meeting is on Monday December 2nd at 7pm at the Midwest Photo Exchange, 2887 Silver Drive, Columbus, OH.  Please note that a Membership is not required to join the presentation.
Cosplay 50: The United States of Cosplay

I have photographed intriguing people and adorable animals in some of the most awe-inspiring locations of the world, but the excitement I feel while shooting characters at comic conventions is in a league all its own. At the conventions, the cosplayers sweep me away into their surreal worlds while I happily hang on for the ride.
During the presentation, I will explain what drew me into this genre of photography and how I decided the scope of this deeply personal project. It is always a fun talking about how the worlds of travel and cosplay photography collided. I will also share some of our favorite gear to use, lighting techniques, and unforgettable experiences we have had along the way while photographing the most intriguing people in the world!

Upcoming Conventions
Dec 13-15, 2019: Holiday Matsuri, Orlando, Florida
Feb 21-23, 2020: LVL UP EXPO, Las Vegas, NV
May 1-3, 2020: Awesome Con, Washington DC