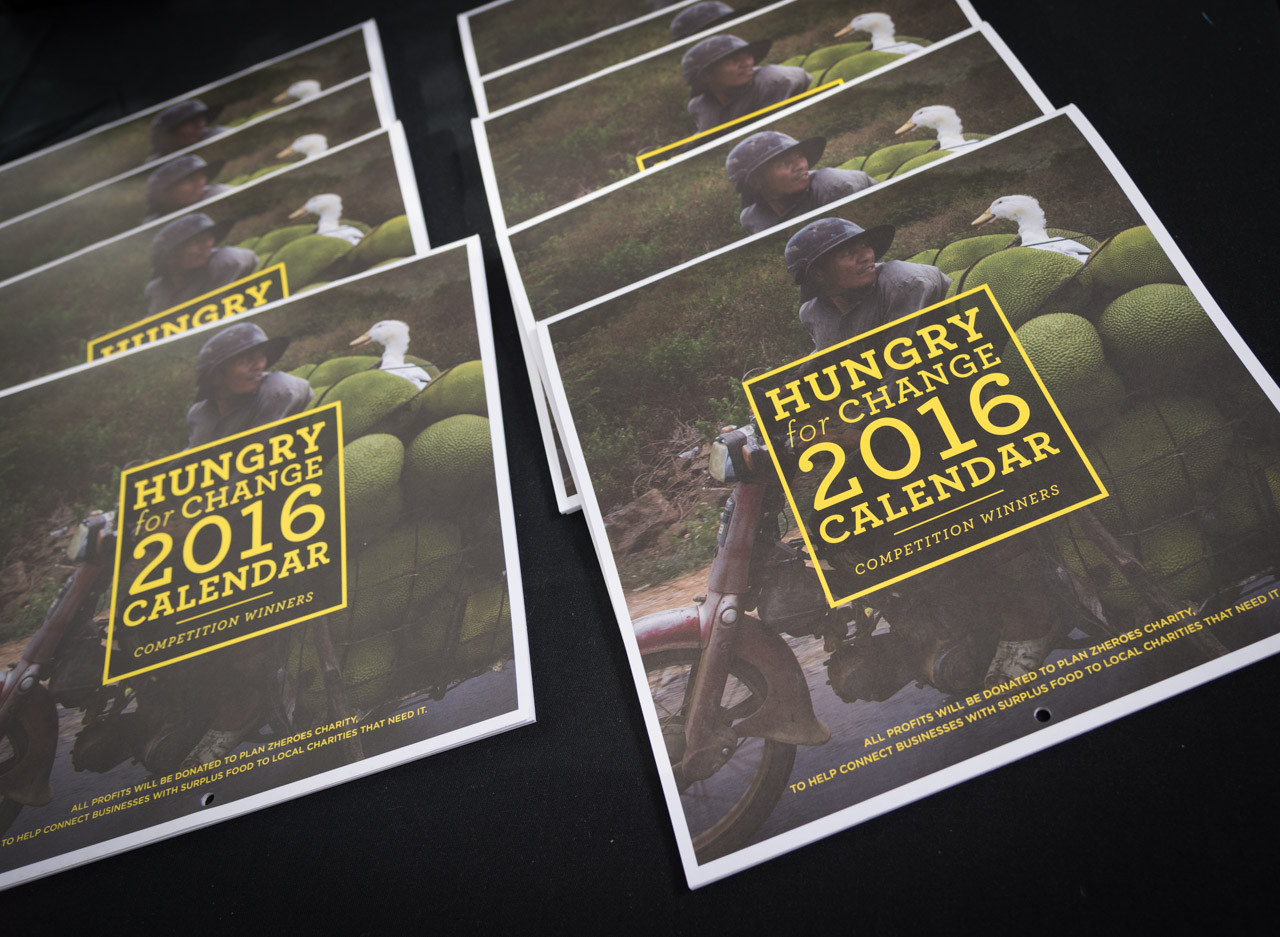 I traveled to London a few weekends ago to visit an opening event that one of my images was to be displayed at and also catch up with some great friends that live in the area. The event was to be hosted in a market instead of a gallery and the images were sent to the organization for printing less than a week before. As someone who generally prints my own work it was pretty difficult for me to give that up that responsibility to a stranger across the ocean. I expected the worst. I was more than surprised when I walked into the opening.
Borough Market is one of the oldest and biggest covered outdoor markets in South London. I have been told that years ago it was quite like a local farmers market. Recently, with a resurgence of the foodie culture, it has become a trendy market and hangout. It sure looked the part.
As I checked into the event they had rows and rows of calendars full of the participant's images in them. I had to laugh when I saw that on the cover cropped and printed perfectly, with color that complemented the logo of the event, was my photo "Duck on a Bike". Additionally, the physical prints were displayed brilliantly. They were printed on a canvas of black with a thin white line around the actual images. They all looked incredible. Regardless of the size or orientation of the image, the presentation just worked. The images were mounted on a custom made double sided wooden mount that spun inside of a larger frame.
I sipped wine and was serenaded by the Borough Market Choir, a local acapella group with whose members were all from the market itself. The people were some of the friendliest that I have ever met. All monies raised from the photography contest and sale of the calendars is donated to Plan Zheroes. I even got to chat with a wonderful lady who was part of the charity. She collects leftover food from the market and delivers it to local charities and those in need. What more could one ask for? Being able to to use my photography to help those in need… what a great concept.
I would like to extend an extra special thanks goes out to all the wonderful people at Borough Market, Tony Othen from The Greenwich Gallery, award.io, and Plan Zheroes for planning, printing, and organizing such a wonderful night.