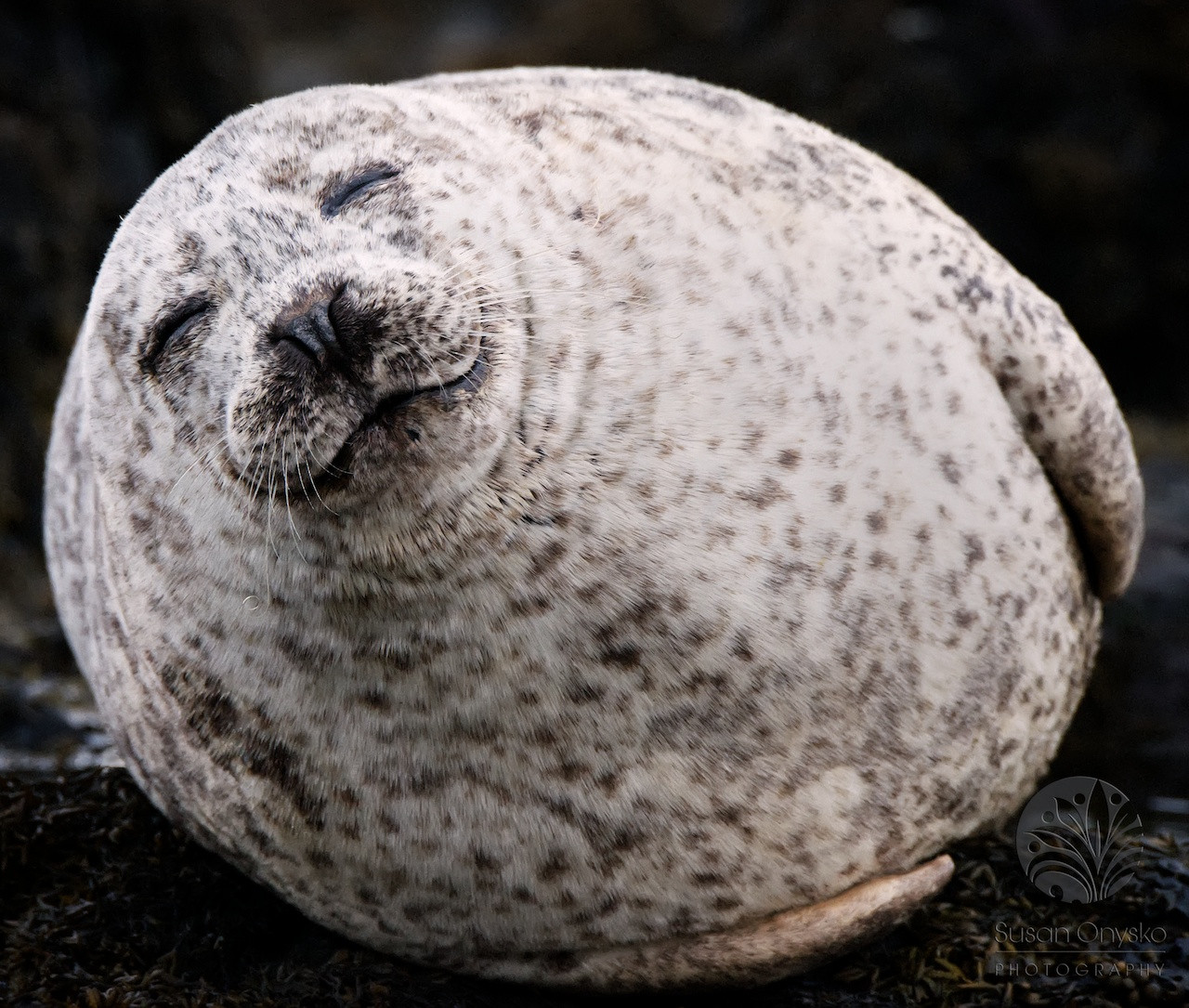 When thinking about Scotland, the first things that come to mind are castles, rugged mountain highlands, waterfalls, and of course… seals. Wait, seals? Yes, seals. This photo of a "common seal" was at least captured next to a castle, Dunvegan Castle to be exact. I took a little boat that transported me directly to a small common seal colony. The seals were unfazed by the motor of the boat, the camera shutter sounds, and the circles that we traveled around them.
On the short boat ride back I reviewed my images and came to the conclusion that this shot was my favorite for that location. Something in the photo, however, stood out to me: the eyes were closed. Prior to this image I have liked exactly one other photo of mine where the subject's eyes were closed (see "A Moment In Time" in Revisiting Old Photos). The eyelashes, however, were the subjects of that photo so it is hard to count it.
There is probably a photography rule similar in importance to the rule of thirds that all subjects must have their eyes open. The rule is probably specific enough to state that these open eyes must not be saggy, must not be droopy, must have a certain percentage of white, and must have catch lights in a certain quadrant. We photographers are such a picky bunch.
Despite the unwritten rule this photo remained a favorite. For this image, the lack of eyes to focus on allows this seal's very rotund figure to dominate the image and draw your attention. He reminds me of the round plush Ty stuffed animals that my kids adore. Then, after your eyes travel back to the little guy's face you notice just how darn happy he looks. His smile appears utterly genuine. We can all relate: a filling dinner, a glass of wine, and a content life.  We close our eyes and sigh, feeling plump and oh so very happy.