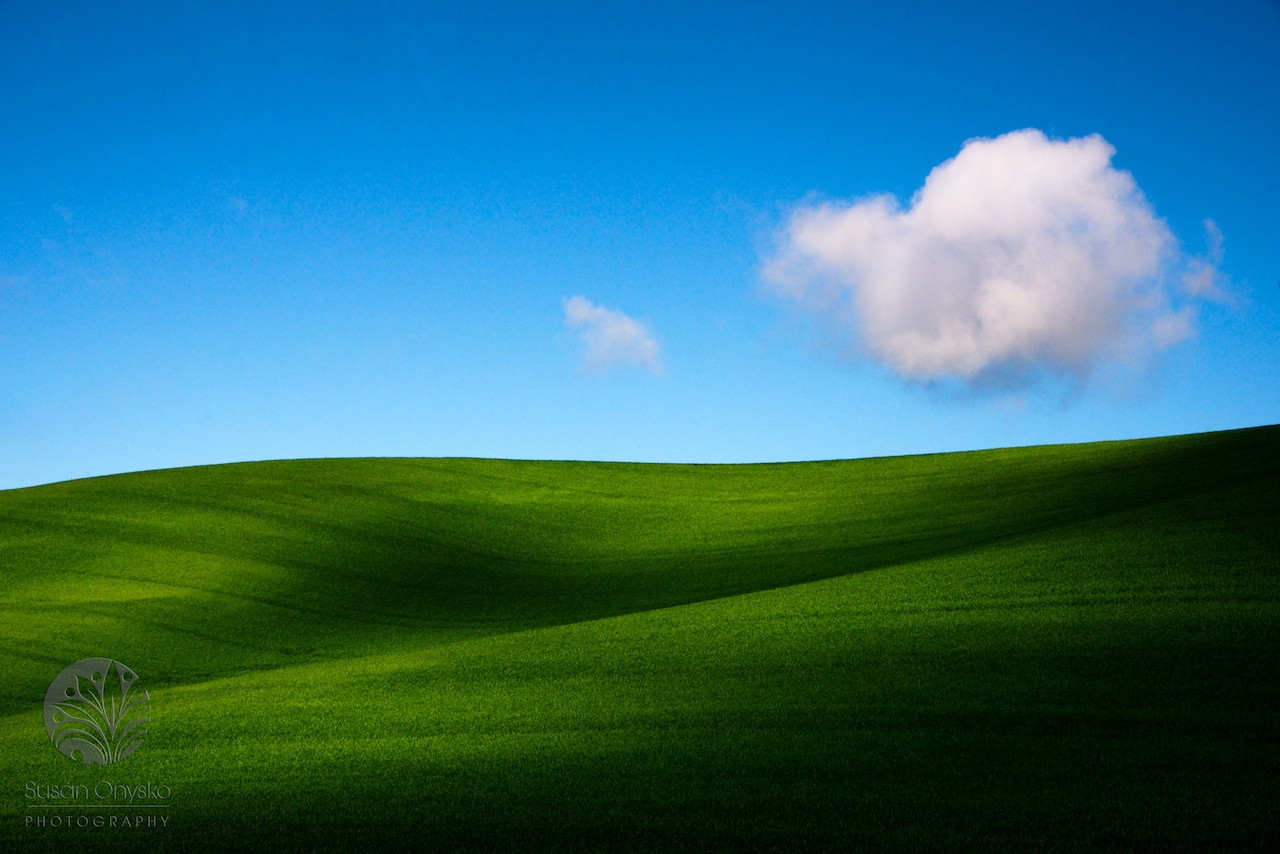 This is another photo that I really liked from my recent trip to Palouse.  Big skies, amazing clouds, gorgeous light, and beautiful shadows – <sigh> just magic!  The scene reminded me of being a kid and laying in the grass staring up at the clouds to find shapes and animals.
For this location, I only took a few wide-angle shots.  I would just find a cloud shape that I liked, frame it in multiple ways that appealed to me, and then move onto the next cloud that caught my eye.  I paid attention to the rolling light on the foreground grass and would time it such that it would hit the ground underneath my cloud and create an interesting pattern of light and shadow.
My photographer friends tell me that when I shoot I have a wandering eye that can be a bit creepy.  It is true, but let me explain.  In this case I put my right eye up to the eyepiece to watch my cloud in the actual frame.  With my left eye (the creepy one) I tracked the light racking across the hills and let my reflexes take over the timing of my shutter.
By using the wonderful Nikon 24-120mm I was able to zoom in on my favorite cloud formations and still have the option of taking in the big overall scene should I need to.  This photo was shot at 85mm.  I used the Nikon 24-70mm for years but always wanted for just a little more zoom.  The release of the 24-120mm fulfilled my wish and had the bonus of being just a bit lighter to carry while traveling.
After basic processing of the image I used a Fuji Velvia Filter in Exposure 5.  It added a crazy amount of extra pop to the image, which I reduced by adjusting the opacity to something a bit more pleasurable.