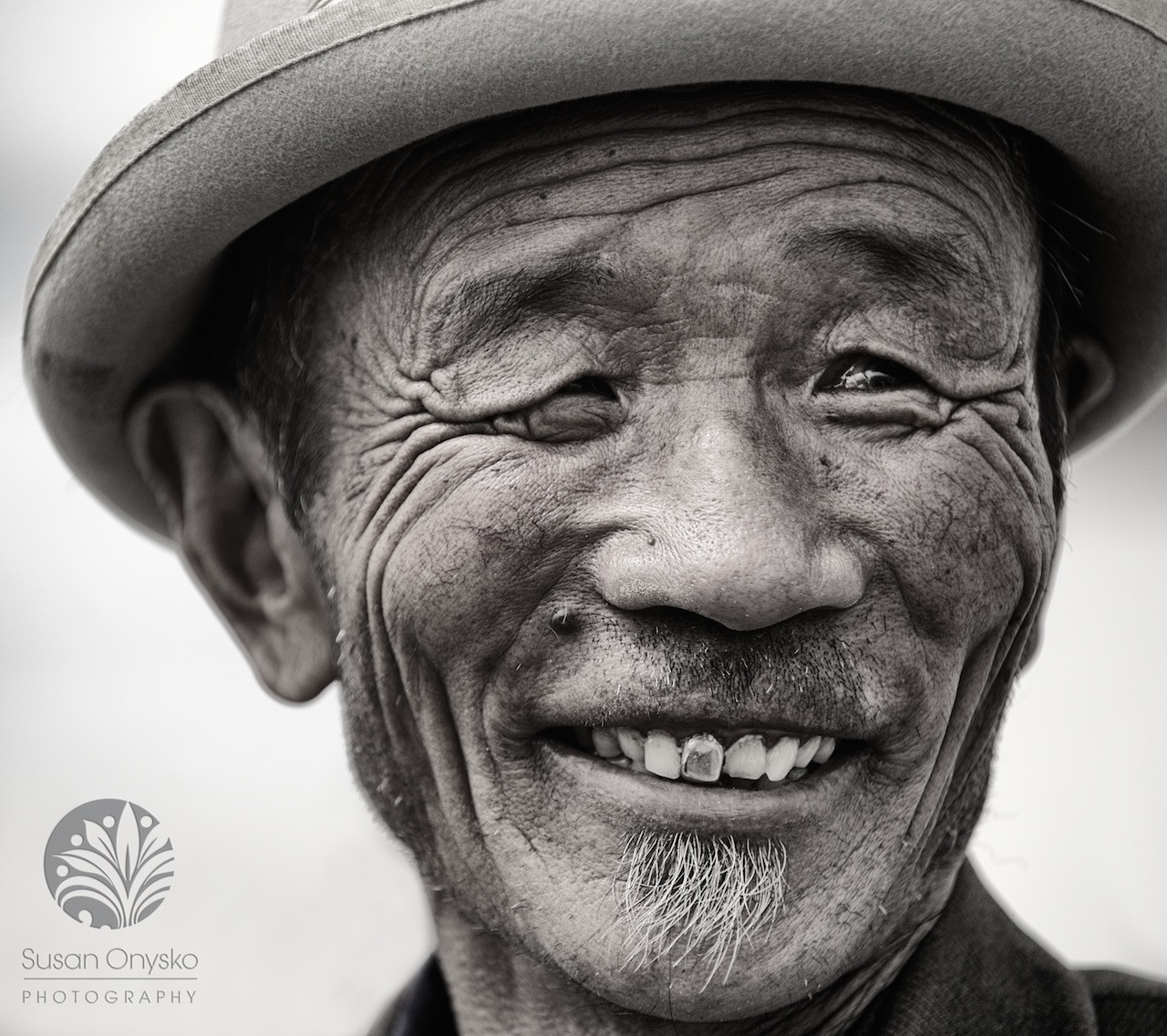 Old News and New News, All Great News
Last year I had two photographs displayed in the "Many Faces: A Celebration of Diversity " show at Cleveland Hopkins Airport.   Both "Smiley", a portrait of a man in Mongolia, and "Working in India #2" were displayed in the ticketing concourse of the airport.  The event was a group show with many other photographs from the Cleveland Photographic Society on display as well.  Our group submitted photos that were then judged by an outside committee to determine which photos would be presented.  The Exhibit opened on August 1, 2012 and ran through October 31, 2012.  I was later informed that my photos would enjoy an extended stay at the airport through February 2013.  I just got a message from a friend that they saw the images still on display a couple of weeks ago!
Thousands of people go through the airport on a daily basis so it has been great exposure for me and I am so thankful for the opportunity and the extended stay.  Thank you CPS and thank you Cleveland Hopkins Airport!  If you are at the airport, please check them out.
This year I submitted ten images for consideration in the "Furs, Fins and Feathered Friends " Call for Artists through Cleveland Hopkins Airport.  Eight of the ten photographs that I submitted were accepted into the show.  The photographs consist of critters that I have photographed in New Zealand, Patagonia, Baja-California Mexico, and the Galapagos Islands.  The show runs April 1, 2013 through July 31, 2013.
Wildlife photography is new to me.  I am amazed and appreciative that my photos have been accepted into this show.