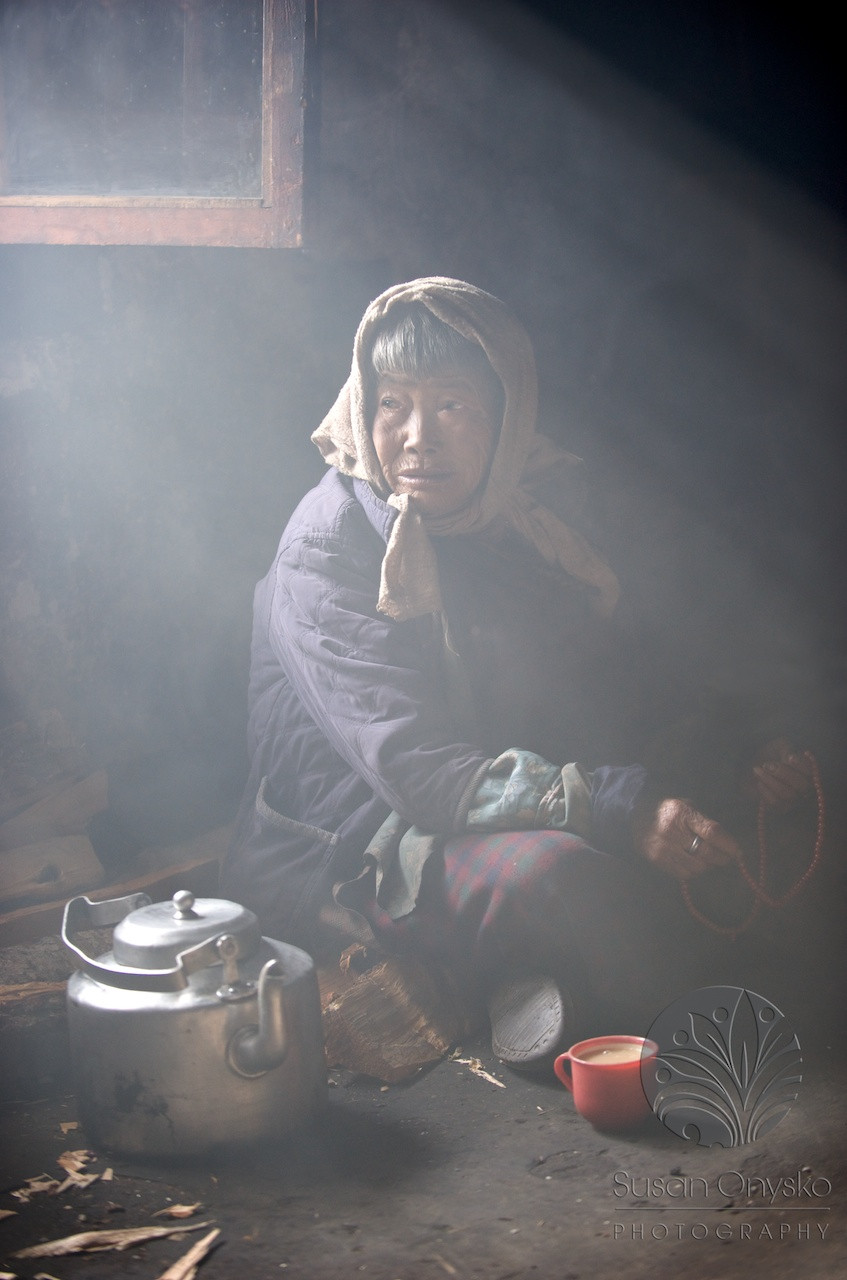 Stumbling into the light…
In 2009 I went to Bhutan with Photo Quest Adventures.  It was an incredible trip.  If you like to photograph people, it would be my number one recommendation.  Bhutan is a tiny country landlocked between China and India.  The people are kind, friendly, and so very welcoming.  It is also one of the most interesting places that I have ever been – they believe in something called Gross National Happiness.  Please look it up.
I have been fortunate enough to have amazing guides everywhere I have travelled.  I never really thought about it in my earlier travels, but when going on a trip where the main interest is photography it's a little shocking for the local guides.  What photographers want to see and do is not what typical tourists want to see and do.  We want to be out at odd hours, maybe even 4AM.  If we do go to those touristy spots, we want to be there before anyone else.  Most of the time, we want to get out of town to the more remote and authentic places.  Pretty people sure they are great to photograph but give me some one old, wrinkly and slightly dirty, even better!
In Bhutan we were actually spoiled: not only did we have a great main guide – we each had our own guide to help us carry our bag, set up our tripod, etc.  That has never happened anywhere else except when I have been lucky enough to have my husband travel with me.
While exploring at a monastery one day my guide asked if I wanted to see the kitchen.  My cooking ability leaves something to be desired and I wasn't all that interested in a kitchen, but I thought why not?  We walked in and I was floored.  There were two older ladies sitting under a window on the ground having tea bathed in the most beautiful light that I have ever seen.  My hands actually trembled as I spent a few minutes alone shooting them separately, together, looking at me, and engaged in chatting with each other.  The rest of the group found the spot a little later and were as happily surprised as I was.  This is one of my favorites from the trip.  I loved that you could see the prayer beads in her hands, the teapot, the cup of tea, and where the rays of light were coming from.
I adjusted levels, white balance, and sharpened in Aperture.  I removed a few stray twigs and darkened the corners in Photoshop.  I also reduced the practically unnoticeable grain for printing purposes.
Photo Info: Nikon D3, ISO 1000, 24-70mm lens (shot at 70mm), f 2.8, 1/400, -.33EV.