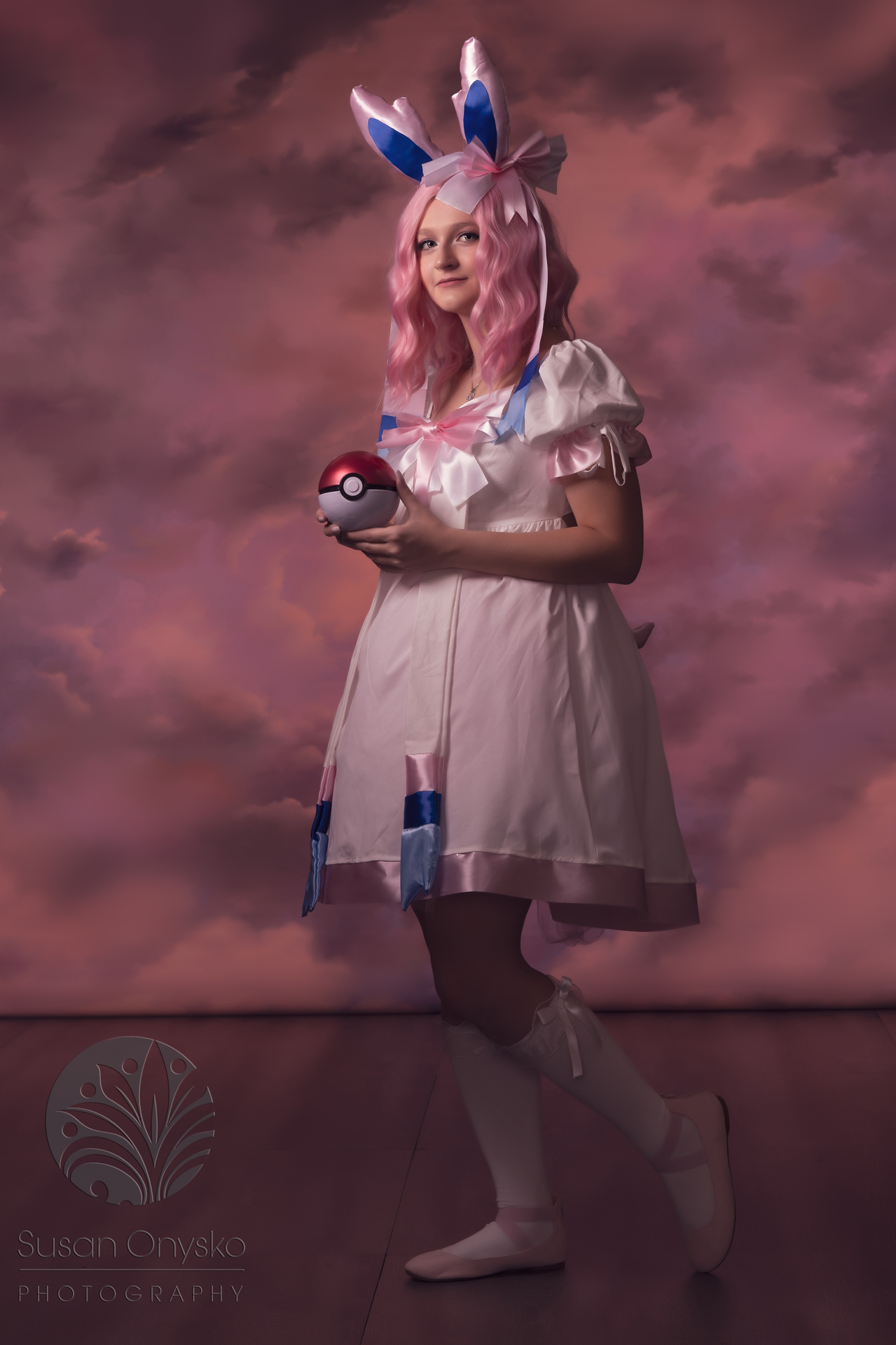 Everyone loves Pokémon. Sylveon is of course one of the best Eevee evolutions, which I was lucky enough to capture at Tsubasacon, our last Golden Ticket convention of the year. This Cosplayer fit the personality of Sylveon like a glove!
This convention is being held at the Charleston Coliseum & Convention Center in Charleston, WV. We are located in Room 205. We will be walking throughout the convention handing out Golden Tickets to amazing Cosplayers to come in for a free 30 minute photo shoot.
Our Hours*:
Friday, October 7, 11:00 am – 8:00 pm
Saturday, October 8, 10:00 am – 8:30 pm
Sunday, October 9, 10:00 am- 4:00 pm
*Other times available by appointment
Please download our completely free Cosplay 50 App. There are no ads and there is nothing to buy. It is simply Cosplay at it's purest!