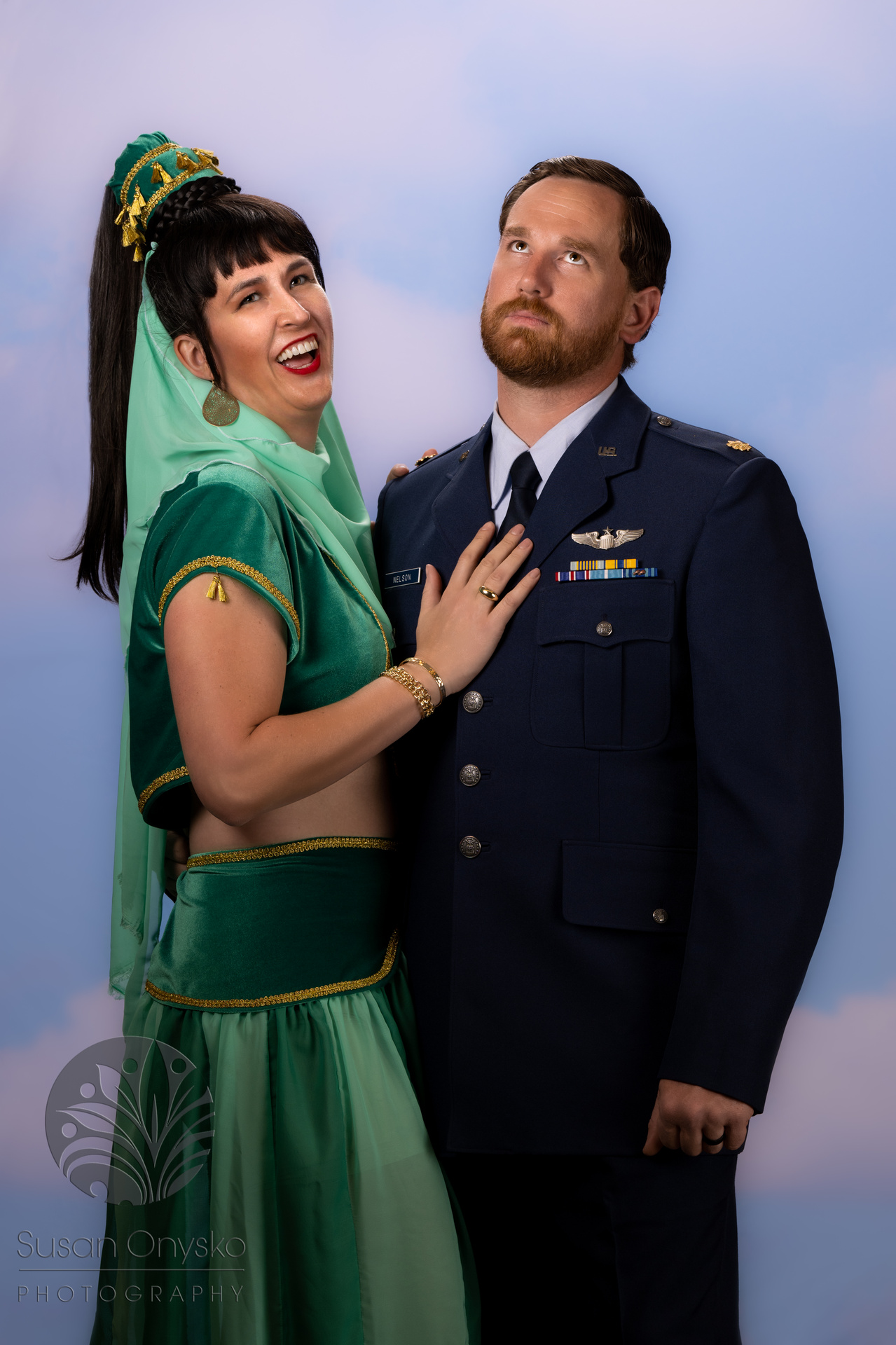 I photographed this incredibly rare Major Tony Nelson and Wicked Sister Jeannie Cosplay at Phoenix Fan Fusion! They were such a blast to work with, as evident in the photos!
Our next convention is ConnectiCon XIX 2022 in Hartford, CT, July 14-17.
Watch for another pose for Major Tony Nelson's Golden Ticket tomorrow!