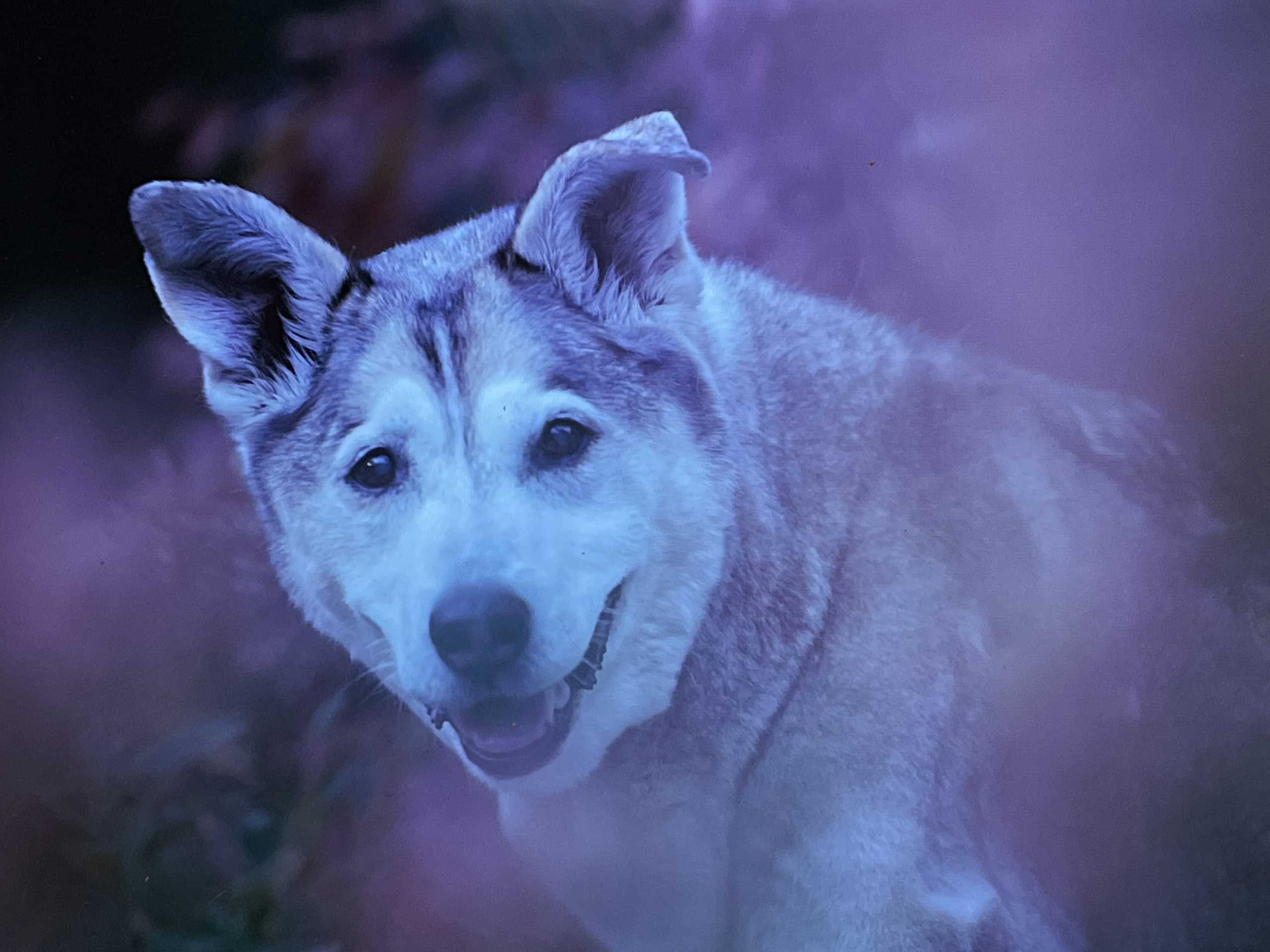 "Blessed is the person who has earned the love of an old dog" – Sydney Jeanne Seward
Blessed is the person who has earned the love of an old dog"
– Sydney Jeanne Seward
Love is in the air. I usually post an image that commemorates love on Valentine's Day: love between a couple, a mother and child, or even a flower that symbolizes love. This year, however, I am posting about the love of an animal, a pet. Specifically, my dog who recently passed away.
I have always had a love of animals. At one time I had twelve shelter cats and most recently five dogs during the pandemic. My family adopted Champ at a local animal shelter in August of 2019. He was a high energy Siberian Husky Mix. He was also fifteen years old, deaf, partially blind, and arthritic. The sign on his cage read, "Just wants a home to live out the last couple months of his life in". Two months ended up being two-and-a-half years.
I have had many dogs, but Champ was one of the most special as he had a spirit and will to live that I had yet to witness in my lifetime. He was devoted to me with all his heart from the day we adopted him. He would hike four miles a day with me and followed me around endlessly until his very end. During the pandemic it was as if he saved me: when the world was falling apart, he basked in all the love, attention, and activity that he was getting. He always seemed to have a smile on his face and was so very thankful for the life we had given him.
We knew very little of Champ's history, so my children and I would make up stories about him to fill in the blanks. He loved the snow, so we knew that he had to have run the Iditarod before he made his way to the lower forty-eight. He would open Christmas presents, something he must have been taught at that children's hospital he volunteered at. Champ loved getting into to the trash, which was probably his junkyard dog years haunting him. And then there was the pirate ship we were sure at one point he lived on…
Champ also appears in The Sanctuary for Senior Dogs Graying Muzzles 2022 calendar this month. If you have a chance, please check out this amazing organization. Finally, if you happen to cross paths with an older dog in need of a home, please consider it. You won't regret it!