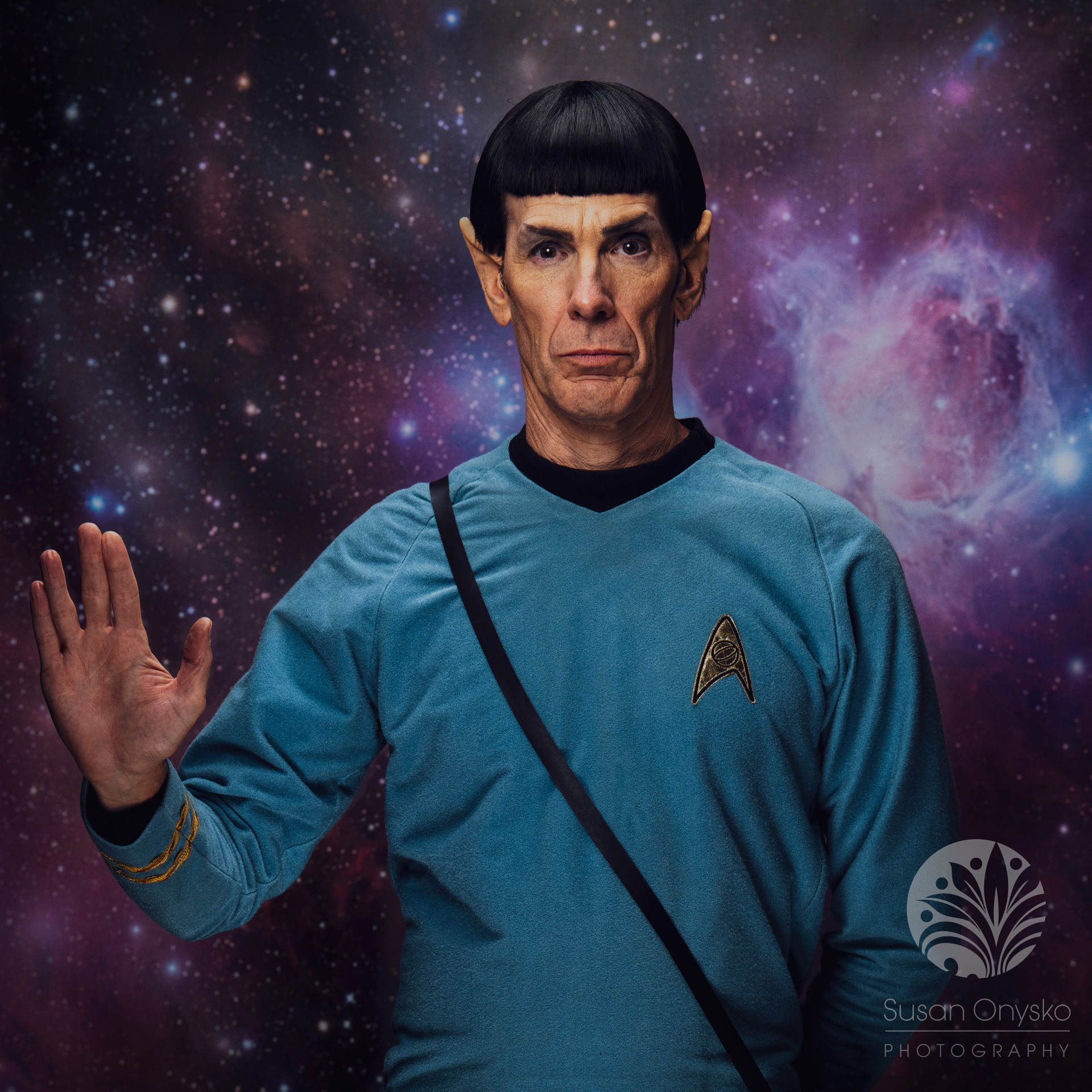 When I saw this Spock cosplay at
Rose City Comic Con
I was speechless. Actually, speechless is an understatement. Few cosplayers come into my studio that are so true to life realistic that they give me chills. There were times when shooting SpockonEarth that I had a hard time functioning and even speaking as he bears such an eerily and uncanny resemblance to
Leonard Nimoy's
portrayal of
Spock
. This is a bit about SpockonEarth direct from
his website
:
Hello, I'm Christopher Bold: Spock Celebrity Look-alike Impersonator / Trekkie and genuine Science Geek I'm 50, 155lb, 6'2″ tall, and I have a great deal of interest in the Humanities, Art, and Sciences. Star Trek has been a great wealth of knowledge for myself and many others and I hope to keep that Spirit alive with my likeness and passion. I would be happy to beam into your event talk Spock, Impersonations, Current Events, For Cosplay, Conventions, Party's. The possibility's are endless. I hope to be a positive influence in promoting the Arts and Sciences and keeping the powerful message of Star Trek alive forever. Live long and Prosper · Peace and Long Life · Christopher Bold
Please visit 
SpockonEarth on Facebook
,
spockonearth on Instagram
, and directly on the
Spock On Earth Website
.