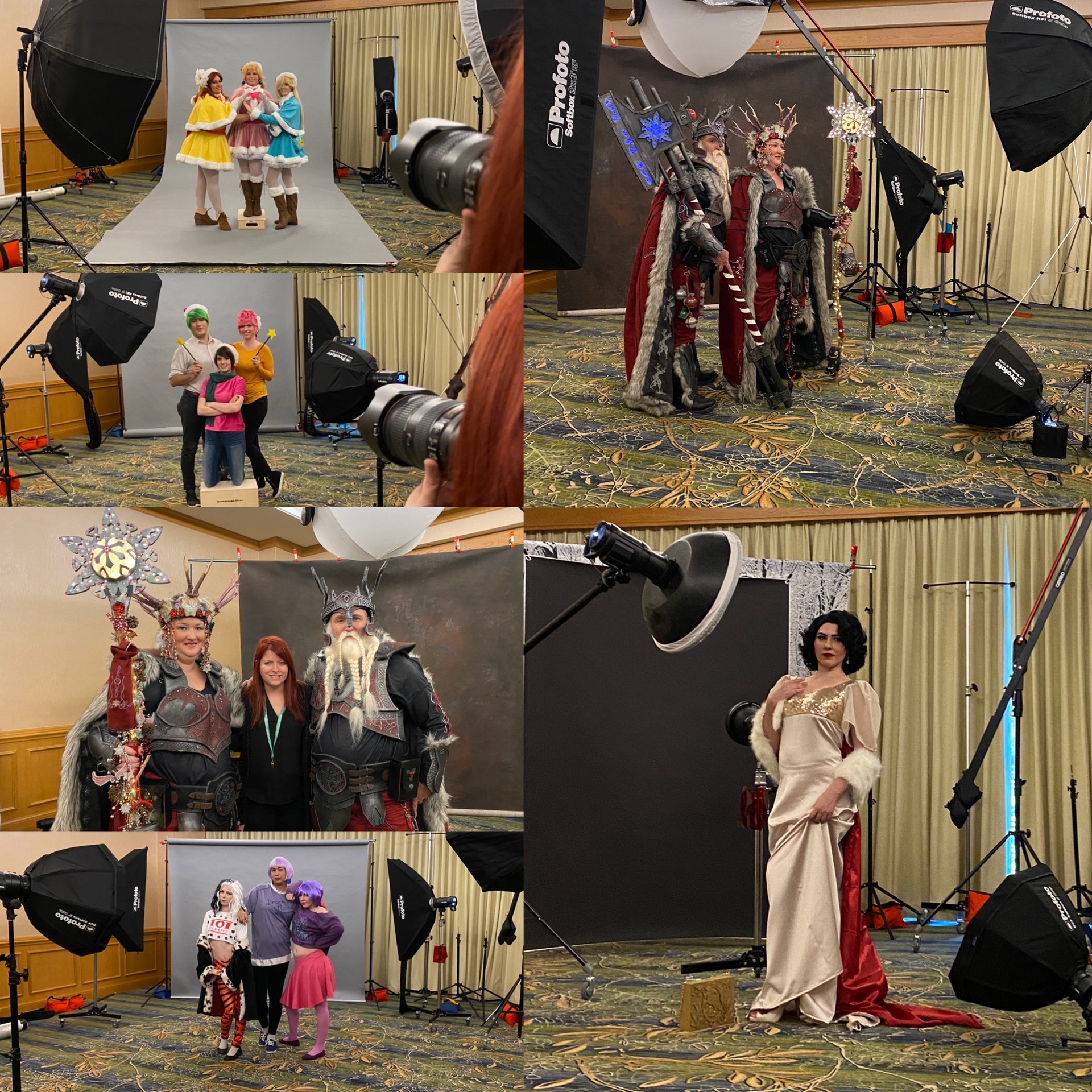 Holiday Matsuri Day Two Recap (Part Two)
This afternoon we had some amazing group cosplays. We photographed the Nintendo Princesses, Fairly Odd Parents, and a Comfy Disney Villains group. We also photographed a stunning Snow White, and the most amazing Holiday Cosplay of the weekend that I have seen, Klaus and Effect!
We are located in the North Tower, Second Floor, Key Biscayne Room and will be handing out Golden Tickets for free 30 min photo shoots to amazing cosplayers all weekend.