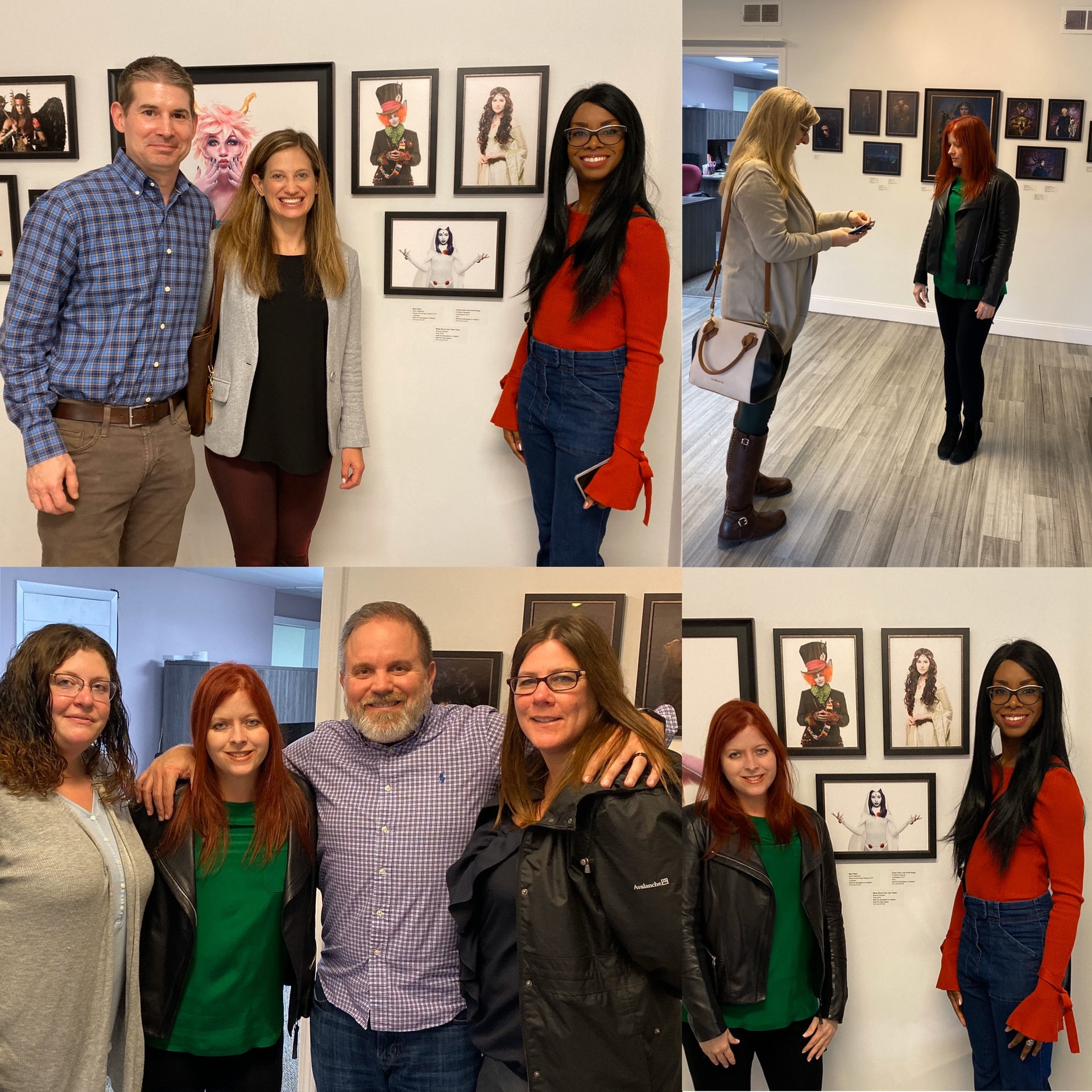 Cosplay 50 at Chagrin Arts Part Two
Thanks to Charlotte Lewis for opening up the gallery for one more evening showing of the Cosplay 50 Show and to Amanda DeLamatre Shelnutt for picking a date that everyone could come to. Wonderful friends (old and new) and some people were even drawn in from the beautiful streets of Chagrin Falls to the view the show. A special appearance by cosplayer Shauna (shaunascarlett on IG and Shauna Topaz on FB) who appeared as White Raven in the show topped off the evening! Please let me know if anyone else is interested in evening viewing hours the show is open until November 15th and normal hours are 9-4 Monday-Friday at 88 N. Main St., Chagrin Falls, Ohio.
Upcoming Conventions
+Rhode Island Comic Con, Providence, Rhode Island November 1-3 – WE ARE HERE NOW!
Wizard World Bay Area, California November 22-24
Holiday Matsuri, Orlando, Florida December 13-15
LVL UP EXPO, Las Vegas, February 21-23, 2020
Awesome Con, Washington DC, May 1-3, 2020