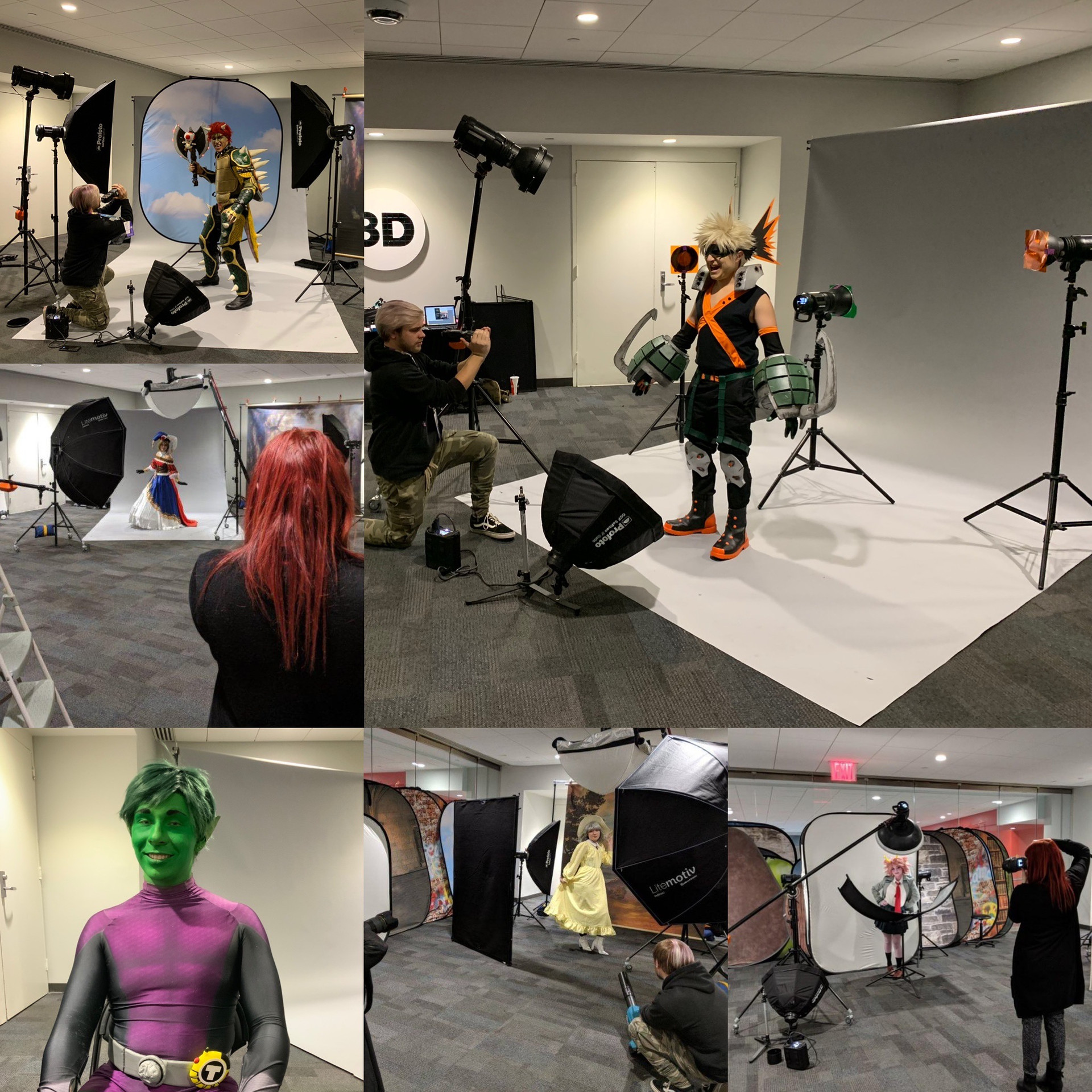 Anime NYC Day 2 Part One Recap
Just back from Anime NYC and it was absolutely amazing.  It was the best convention that we have been to (staff, convention center and so perfectly executed) and also  I believe had the highest attendance of any convention we have been to.  It started last year and had about 20,000-25,000 people attend. This year I heard 40,000 but I personally think it was higher.  I do have to apologize to all the cosplayers I photographed, each night during conventions I usually post a collage of behind the scenes images. It did not happen this time, we were a bit short staffed and quite a bit drained after 12 hour days since Thursday.  I literally got back to the hotel at night, downloaded and fell asleep downloading images. I am just going to quickly recap the days. I ended up using some model release images just so I could get everyone in here.  Our next con is Louisville Supercon the weekend after Thanksgiving,  I am debating doing real time updates at the conventions so more people can see what we are about during the convention.
Day Two (Part One) we photographed-  Mina UA Highschool and Bakugo from My Hero Academia, BeastBoy from Teen Titans, Sophie Hatter from Howl's Moving Castle, Bowser from Mario, and Hanayo Koizumi from Love Live!