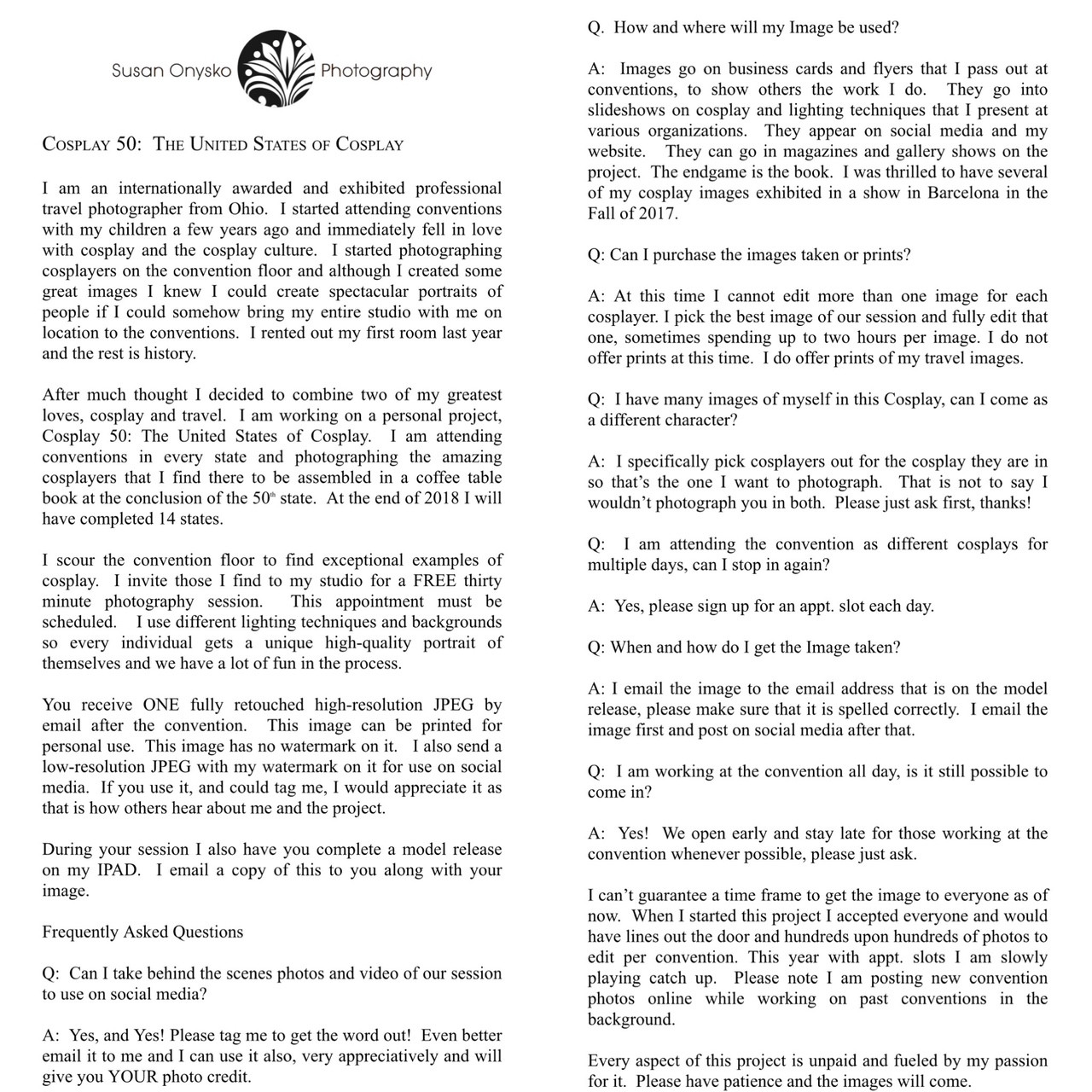 We will be at Anime NYC this weekend, it was a last minute convention addition this year and we are so excited!    We will be handing out Golden Tickets with time slots for a thirty minute free studio shoot to amazing cosplayers.  A high res jpeg will be emailed to participants after the convention (read photo post for more info).
Javits Center 
655 W 34th St 
New York, NY 10001 
Friday Nov. 16- 10:00am-10:00pm
Saturday Nov. 17- 9:30am-11:00pm
Sunday Nov. 18 9:30am-5:00pm
Next convention – Louisville Supercon (another last minute addition) Nov 30-Dec. 2!