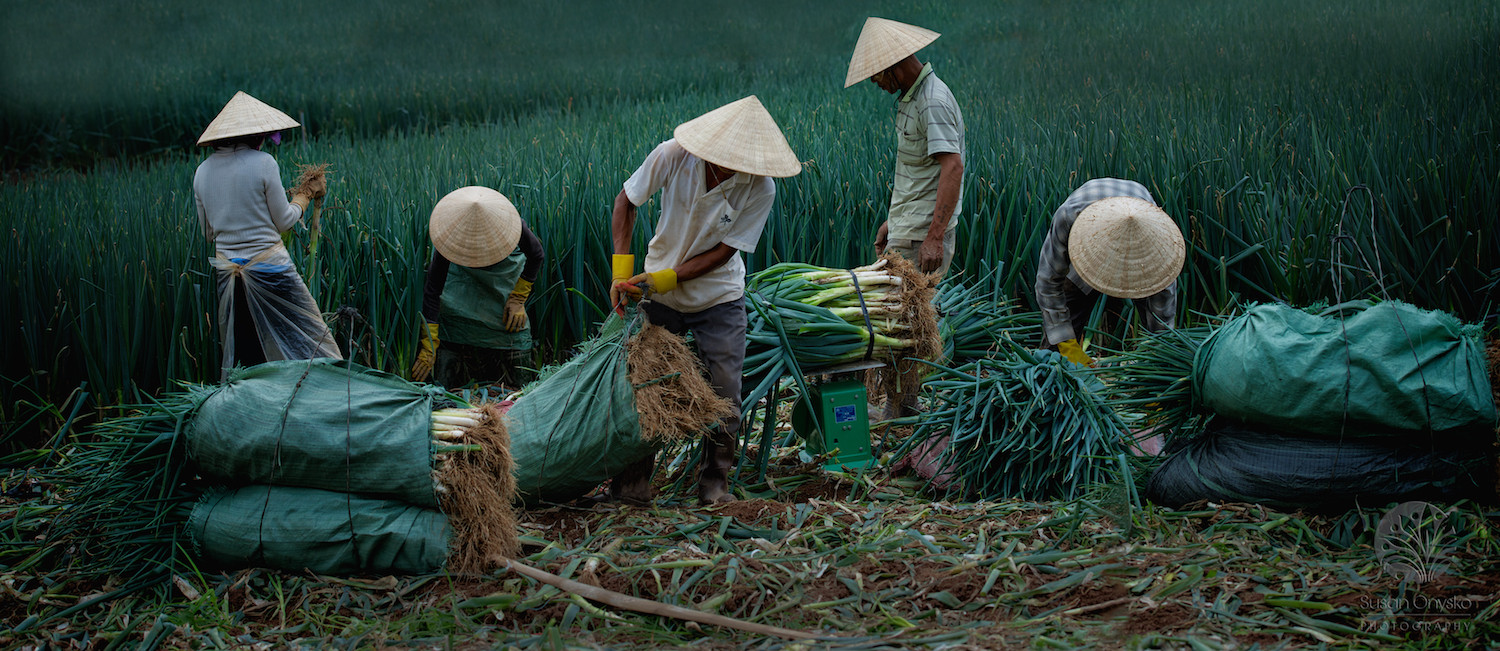 Vietnam Five (Repost) on Display at Group Ten Gallery, Kent, Ohio
When I arrive at a scene, sometimes my first instinct is to shift into comfort mode and shoot the same way I often do: shallow depth of field, portrait mode, wait for a subject to look, etc.
In Vietnam I did exactly that.  We had found these wonderful workers in a field who were happy to be photographed.  What more could you ask for?  I jumped in fully committed to getting a great portrait.  It was a pretty sunny day with big puffy clouds rolling in every now and then.  My flash started acting up and decided not to fire correctly.  I started to feel like I was overstaying my welcome and did not want that to happen.
I detached myself from my subjects by taking a few steps back to actually observe what they were doing.  There was definitely a rhythm; kind of like a mini assembly line going on in the field.  Each person was at a different stage in the production process.  One man happened to be walking back and forth at pretty predictable times.
I framed up a nice composition of the workers.  As the worker walked into my pre-framed photograph each time at a nice rule of thirds location I would shoot away on my D800 in continuous mode.  I was happy with the portraits that I took that day but this ended up being my favorite shot.  To me the flow of their hats, placement of the workers, and even the color scheme all went together well.