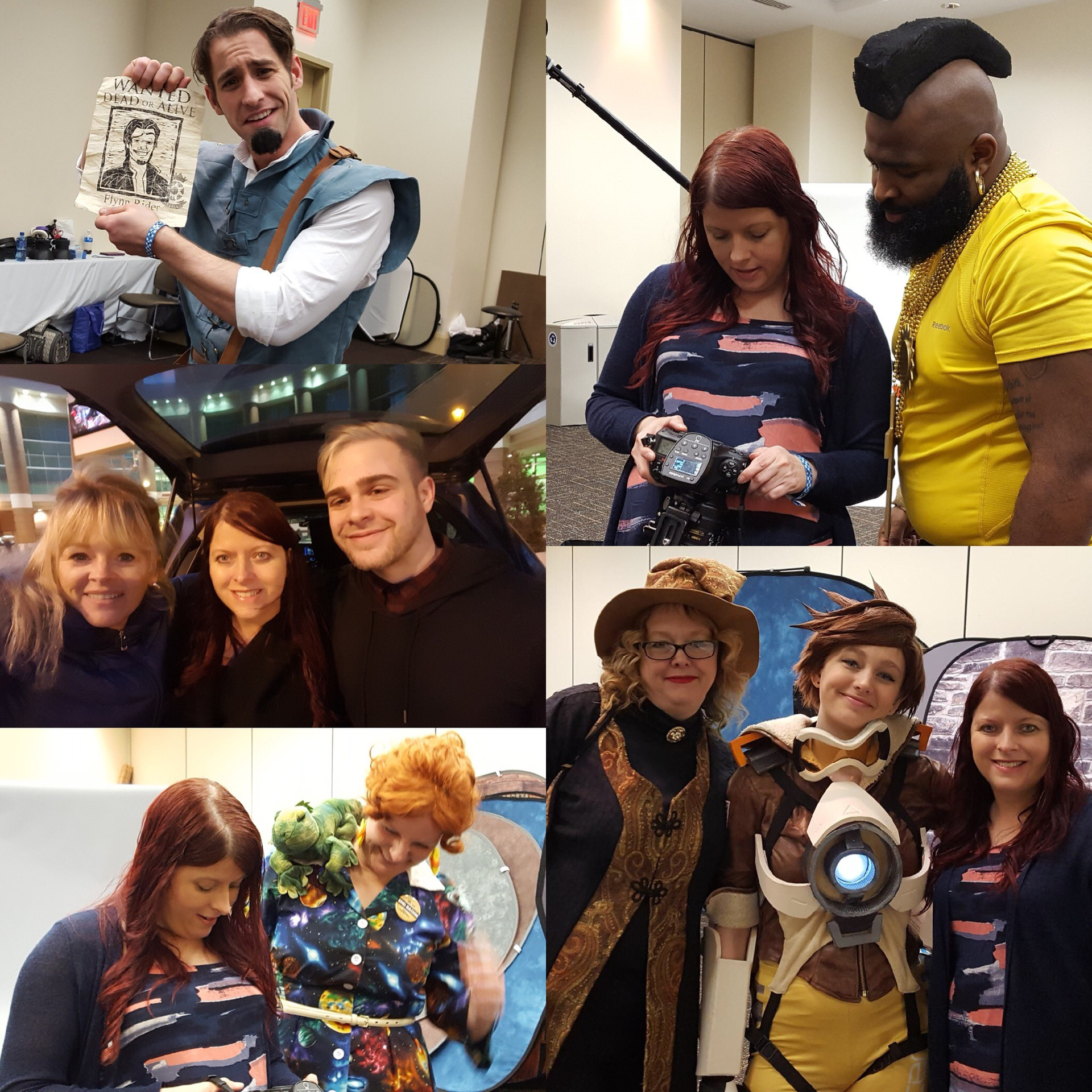 We had a great last day in St. Louis.   A great mix of classic cosplays and newer ones.  We photographed Flynn Rider from Tangled, the Incredible Mr. T (a cosplay I had never seen before), Tracer from Overwatch and who doesn't remember and love Ms. Frizzle?
My wonderful new assistant Rhonda Morris enjoyed herself enough to commit to four more conventions this year.  We will be in WW Portland, WW Idaho, WW Chicago and WW Oklahoma City.  We also added another person to help us with transportation and set-up and tear down.  Sean Montgomery is quickly making himself indispensable as well. At times tear down has taken as many as 5 hours but with the 3 of us we were done and the car was packed in 2 hours and that was with two people who had never done it before.  I can't imagine with a bit of practice if it is even possible to do it any faster.
I will not be attending WW Cleveland due to some family obligations that prevail that weekend.  Our next convention will be Wizard World Portland April 13 -15.