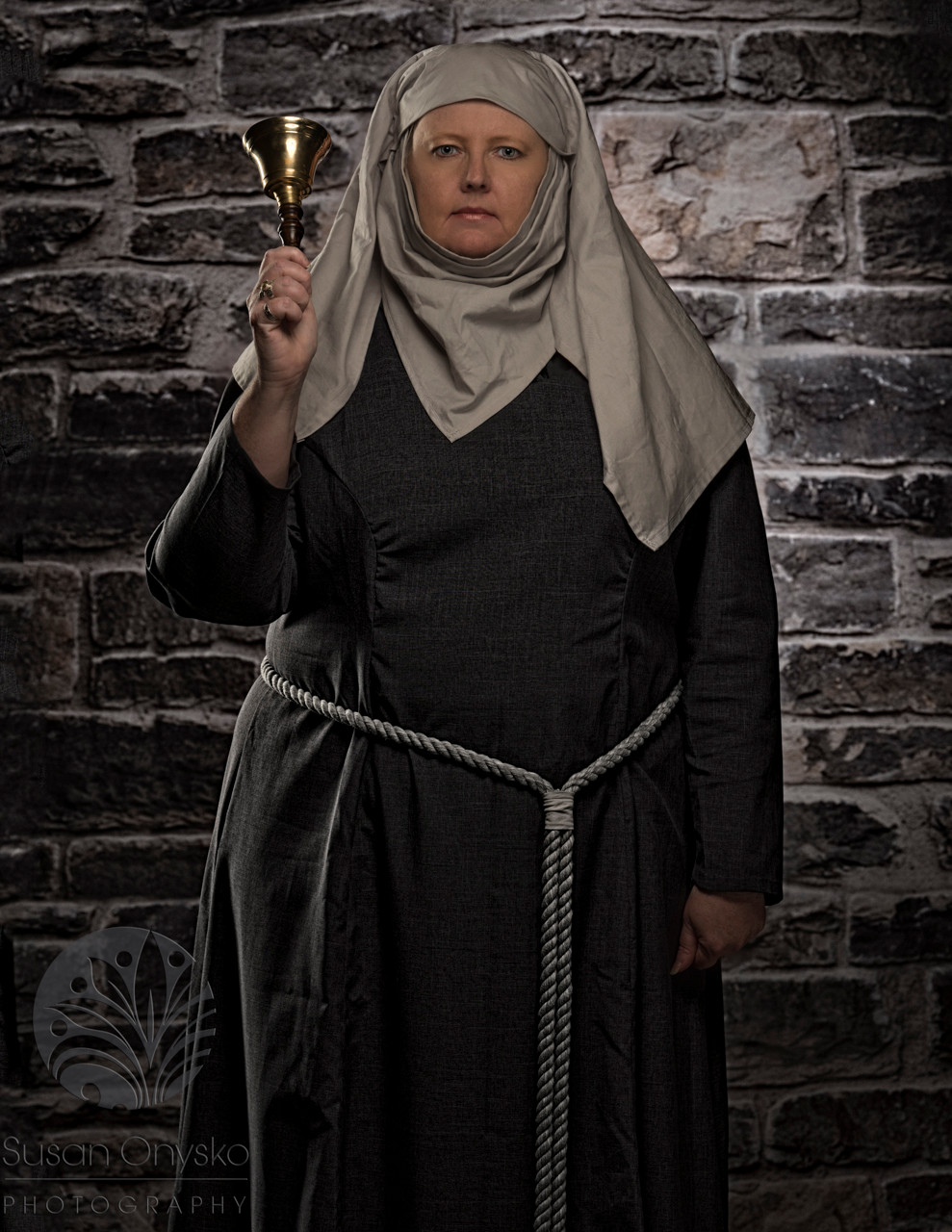 Cosplay 50: The United States of Cosplay
I was pretty disappointed to learn that the next season of Game of Thrones will not air until 2019.  Until then I am determined to find some amazing GOT cosplays around the United States.  I photographed this Septa Unella Cosplay at Wizard World Nashville.  I also wanted to share some information about the Cosplay Project I am working on.  This will also be available on the menu bar of my website for future viewing.
Project Details
I am an internationally awarded and exhibited professional travel photographer from Ohio. I started attending conventions with my children a few years ago and immediately fell in love with cosplay and the cosplay culture. I started photographing cosplayers on the convention floor and although I created some great images I knew I could create spectacular portraits of people if I could somehow bring my entire studio with me on location to the conventions. I rented out my first room in 2016 and the rest is history.
After much thought I decided to combine two of my greatest loves, cosplay and travel. I am working on a personal project, Cosplay 50: The United States of Cosplay. I am attending conventions in every state and photographing the amazing cosplayers that I find there to be assembled in a coffee table book at the conclusion of the 50th state. I have seven states done to date (Jan. 2018) and can't wait to get to more!
I scour the convention floor to find exceptional examples of cosplay. I invite those I find to my studio for a FREE thirty minute photography session. This appointment must be scheduled. I use different lighting techniques and backgrounds so every individual gets a unique high-quality portrait of themselves and we have a lot of fun in the process.
You receive one fully retouched high-resolution JPEG by email after the convention. This image can be printed for personal use. This image has no watermark on it. I also send a low-resolution JPEG with my watermark on it for use on social media. If you use it, and could tag me, I would appreciate it as that is how others hear about me and the project.
During your session I also have you complete a model release on my IPAD. I email a copy of this to you along with your image.
Frequently Asked Questions
Q: Can I take behind the scenes photos and video of our session to use on social media?
A: Yes, and Yes! Please tag me to get the word out! Even better email it to me and I can use it also, very appreciatively and will give you YOUR photo credit.
Q. How and where will my Image be used?
A: Images go on business cards and flyers that I pass out at conventions, to show others the work I do. They go into slideshows on cosplay and lighting techniques that I present at various organizations. They appear on social media and my website. They can go in magazines and gallery shows on the project. The endgame is the book. I was thrilled to have several of my cosplay images exhibited in a show in Barcelona in the Fall of 2017.
Q: Can I purchase the images taken or prints?
A: At this time I cannot edit more than one image for each cosplayer. I pick the best image of our session and fully edit that one, sometimes spending up to two hours per image. I do not offer prints at this time. I do offer prints of my travel images.
Q: I have many images of myself in this Cosplay, can I come as a different character?
A: I specifically pick cosplayers out for the cosplay they are in so that's the one I want to photograph. That is not to say I wouldn't photograph you in both. Please just ask first, thanks!
Q: I am attending the convention as different cosplays for multiple days, can I stop in again?
A: Yes, please sign up for an appt. slot each day.
Q: When and how do I get the Image taken?
A: I email the image to the email address that is on the model release, please make sure that it is spelled correctly. I email the image first and post on social media after that. I can't guarantee a time frame to get the image to everyone as of now. When I started this project I accepted everyone and would have lines out the door and hundreds upon hundreds of photos to edit per convention. In 2017 with appt. slots I am slowly playing catch up. Please note I am posting new convention photos online while working on past conventions in the background. Every aspect of this project is unpaid and fueled by my passion for it. Please have patience and the images will come.