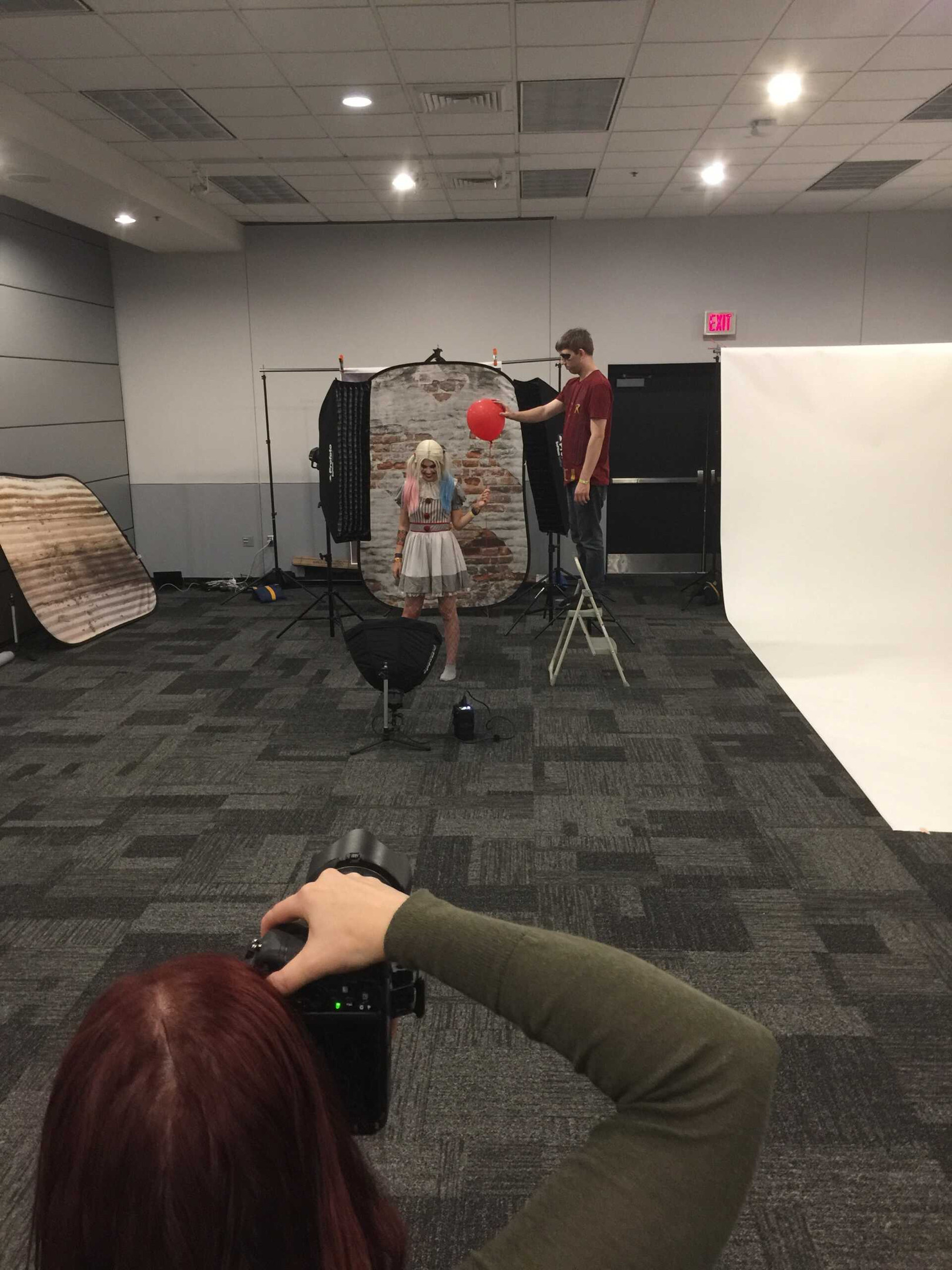 Cosplay presentation tonight!
I just got back from Wizard World Madison and photographed some amazing cosplayers.   This is a behind the scenes iphone photo taken by my wonderful assistant Jeanne Lorenz of a Cosplay Mashup Penny Quinn (Harley Quinn and Penny Wise from the movie IT). We had a blast with Allie (alliesky28 on Instagram) and could not have done this photo without the amazing skill of  Steven (stovecosplay on Instagram) as balloon wrangler.   I can't wait to process this one!!   I will talk more about this and much more tonight, info below.
I was thrilled to be asked by Jerry Jividen of The NE Ohio Digital Photography Meetup Group to talk about my newest photography passion: Cosplay Photography. I have photographed intriguing people and adorable animals in some of the most awe-inspiring locations of the world, but the excitement I feel while shooting characters at comic conventions is in a league all its own. At the conventions, the cosplayers sweep me away into their surreal worlds while I just happily hang on for the ride. During the presentation, I will explain what drew me into this genre of photography, some of the lighting techniques that I use, and my eventual goals with this amazingly fun project. Guests are welcome to attend.
Location: Jerry and Jill's Studio
112 East Main Street – 2nd Floor, Kent, OH
Tuesday, September 26
6:30-8:30 p.m.