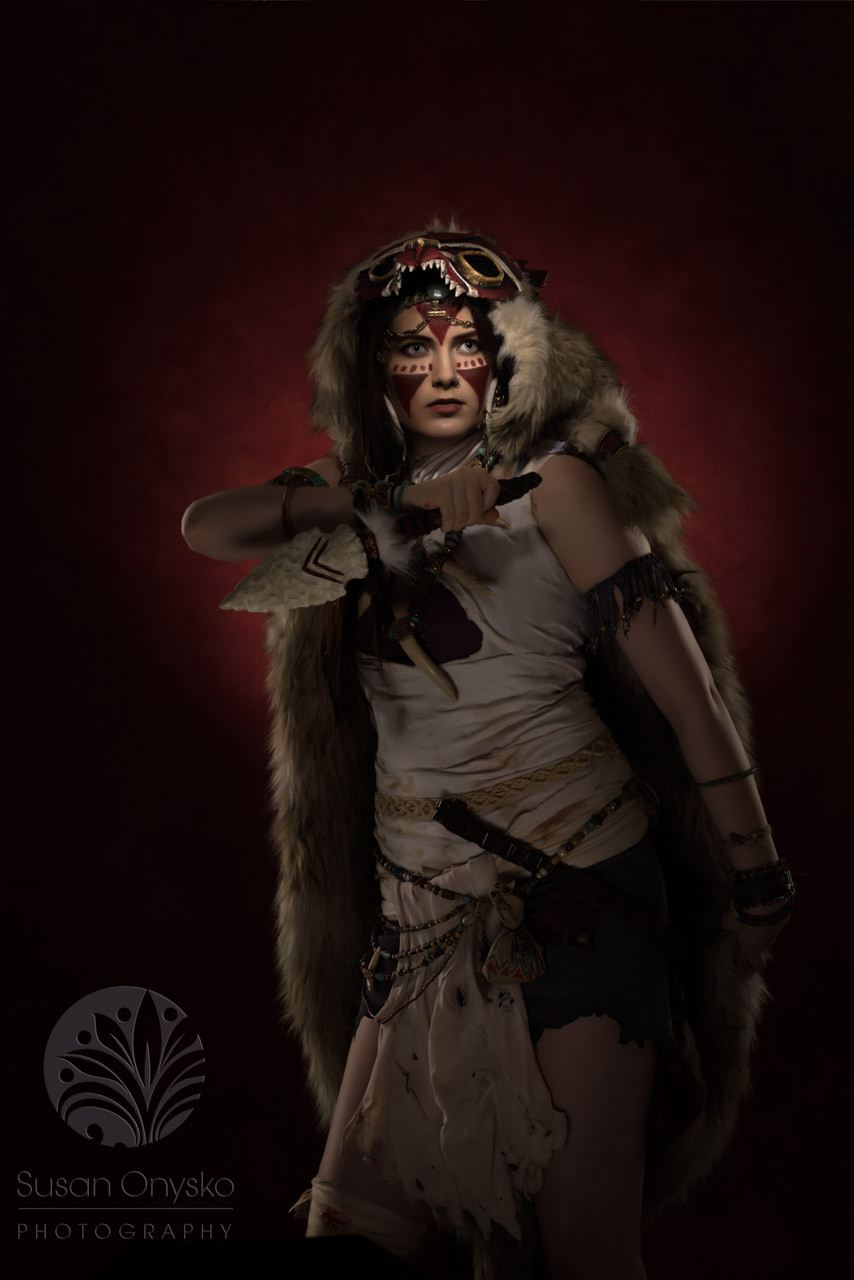 Princess Mononoke Cosplay
I am currently in Namibia and I am at the first hotel of the trip that I have been able to get on that wonderful thing we in the states take for granted – WIFI!  I should mention that I have been here since July 30th, hence all the excitement 🙂  Its also my birthday today so it was a great present to receive!
I was unable to post this before I left but Morgan Durfee aka Nightingale Vixen on Instagram creates yet another amazing cosplay, in this Princess Mononoke Cosplay.  Please check her out, this girl continually out does herself and amazes me every time!