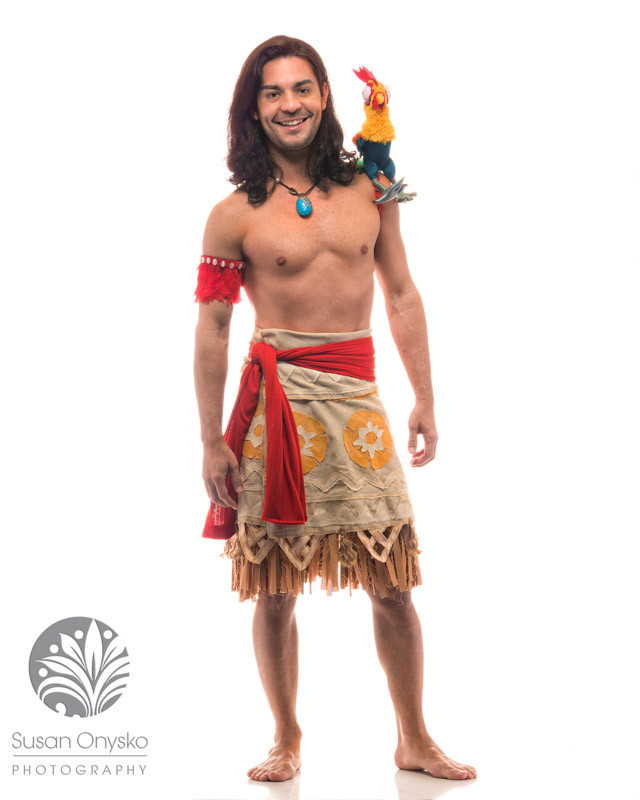 In honor of the digital release this week of one of my family's favorite Disney films, here is Genderbent Moana.  
Moana was at the top of my cosplay photography wish list and I was so excited when I found her at Wizard World New Orleans.  I sprinted up and down an escalator and across the convention center to accost him and Genderbent Merida and was thrilled when they came up to my studio!  
Heihei is also one of my favorite Disney sidekicks ever.  So adorable!