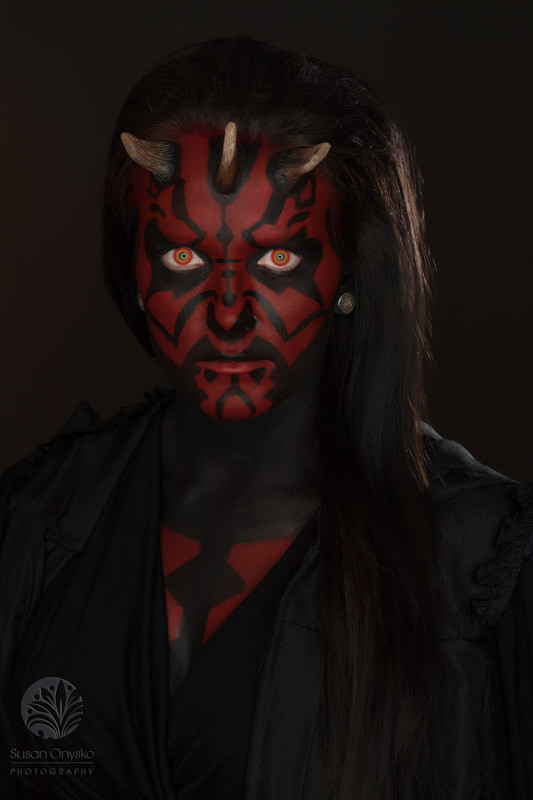 I have added categorization to the blog posts on my website. Clicking on the word "Blog" at the top of the page displays all of my entries similar to the way it did before the update. Under "Blog" there are now two additional options: "Travel" and "Cosplay". For those viewing my website who wish to filter my entries by either of those interests, selecting either of those options filters the entries to the corresponding topics.
I am always looking for new photographic ways to highlight the beauty and art of cosplay. I have recently started shooting some of the amazing cosplayers that I meet at the conventions I attend in my studio. This allows me to practice and play with new tools, techniques, and ideas for upcoming conventions. I recently purchased a ring flash to have as another tool in my arsenal to create unique and creative cosplay images.
A muse is defined as a person who is the source of artistic inspiration. If I had a Muse in the world of cosplay it would surely be Morgan Durfee, this amazing cosplay model. I have photographed her in countless cosplays so different from each other that it is difficult to convince anyone that it is the same person. She is a human chameleon! I love the combination of ring flash with her amazing outlined contacts and the contrast of the circles in her eyes with the angular face paint. I am looking forward to using the ring flash at my upcoming Wizard World conventions in Pittsburgh and Cleveland.