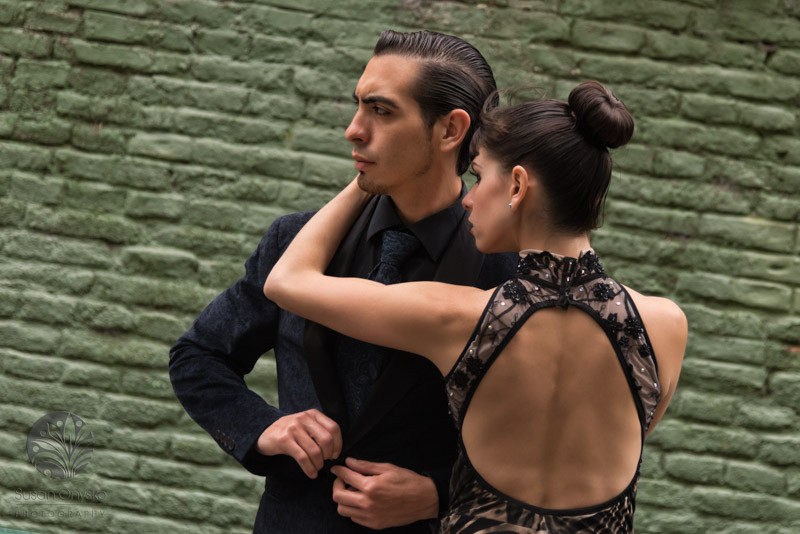 I recently returned from a trip to Patagonia with American Nature Photography Workshops. This is the second time that I have visited the area (the first was in 2011). The 2011 trip was unkind to me as the weather was a bit miserable with rain, katabatic winds, and lots of gray skies – things that generally make landscape photography very difficult. This time, however, the weather was as good as it gets. Clouds and sun came out as if on cue. Beautiful sunrises, sunsets, and even clear nights for night photography prevailed. Add to that amazing tango dancers and an abundance of gauchos.
The first day in Buenos Aires we photographed tango dancers in La Boca. La Boca is an area known for its tango and colorful buildings. I love color and people photography. At times, however, as I put the camera down and watched the interaction between the two dancers I felt that the color overwhelmed and overshadowed the insanely sexy, passionate moments the two shared. As they danced, hit poses and shapes while coyly teasing one another it was as if I the viewer were swept away into their love affair.
I have always been a sucker for what I call in-between moments: the spontaneous, unplanned moments that happen when the person you are photographing relaxes and lets their guard down for a moment. Whether they are brushing a stray hair from their own face, comforting a person or animal that they are being photographed with, or simply interacting with the love of their life – these are the photographs that have the most meaning for me.
As Yanina casually draped herself around Emmanuel and he unbuttoned his jacket their movements and expressions summed up to me what tango was in one gesture without the need for bells and whistles. In this simple moment the couple exuded sensuality and confidence that is what is at the core of tango and the amazing people that dance it.