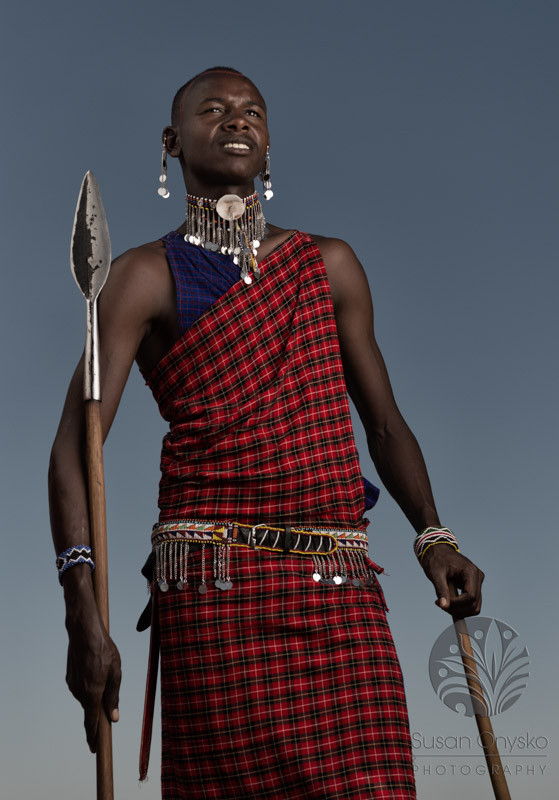 The light at the end of the tunnel…
I love off-camera flash. My studio is driven by Profoto D1 Air 500s, which are highly versatile, have a magical recycle time, and provide an abundance of power. I have an additional set for local outdoor shoots, but the setup is far from convenient. Without AC power the D1s are plugged into Profoto's "portable" BatPac batteries (think car battery heavy and awkward) mounted on custom, large-wheeled, dolly-type rollers. While the setup works, there are cables everywhere and relocating is a slow and cumbersome process.
For travel photography, I have historically used an Elinchrom Ranger Quadra system that provides 400 watts of portable power on location. The system, however, lacks high-speed sync. High-speed sync makes it possible to shoot at higher shutter speeds to darken down the ambient light so that the flash hitting your subject makes them stand out more. It also allows for shooting shallow depth of field portraits when working in midday sun, a condition common in travel photography.
After using the Quadra system for a couple of years PocketWizard, which I use for remotely triggering my flashes, introduced "hypersync". Hypersync provides a simulation of high-speed sync when used with my Ranger Quadra system. Many of my favorite images have been captured using hypersync. Setup, however, is high on the techie scale and there is a significant learning curve because hypersync works by "clipping the shutter", which causes dark banding that must be accommodated for.
In December 2013 Profoto introduced the B1 AirTTL, a brand new portable light. The specs are similar to my D1 Air 500s except that small lithium-ion batteries mounted discreetly to the side power the units. While that was great news, they also lacked high-speed sync and would have been a step backward for my travel photography. Last month, however, Profoto released a firmware update to the new B1s that enabled high-speed sync. For portable lighting, this is a game-changer. Two days after placing my order, I opened the box and there they were – two B1 AirTTL 500 watt lights nestled in a custom Profoto backpack along with a little remote and not a cable in sight.
I grabbed a camera, mounted the remote, powered on one of the B1s, and pressed my shutter button. Without any configuration, the resultant flash was very satisfying (and also quite blinding). My shutter speed, however, was set to 1/250th, so that was only half of the test. I needed to get the B1 into high-speed sync mode. The units are clearly labeled, but none the buttons even hinted at "high-speed sync". This stumped me for a bit until, almost without thinking, I adjusted my shutter speed to 1/1000th and fired. It. Just. Worked. The display on the B1 now indicated that it was in high-speed sync mode without a single button press necessary on the unit. I now had a full 500-watt (1000-watt with both), high-speed sync lighting system absent a single cord.
My intention was to test the B1 Airs on a trip to Africa, from where I just returned. In Kenya, I photographed locals at a Massai village using a single B1 Air shooting through a dual-diffuser 5′ Profoto Octabox at around 11 am. The light was unbelievable. Once I got my numbers dialed in, the B1 delivered light with consistent power that allowed me to interact differently than I ever have with my subjects. That interaction is the fun part of people/travel photography. My shutter speed was set at 1/8000th of a second and the images have no sign of any clipping whatsoever. I love it when a product simply works. I found my light at the end of the tunnel and it now has a permanent place in my travel gear.